We speak to three successful working mums, Roshni Mahtani, CEO and founder of Tickledmedia (Publisher of theAsianParent.com and Alka Chandiramani and Sher-li Torrey, co-founders of Career Navigators to find out how they balance the scales!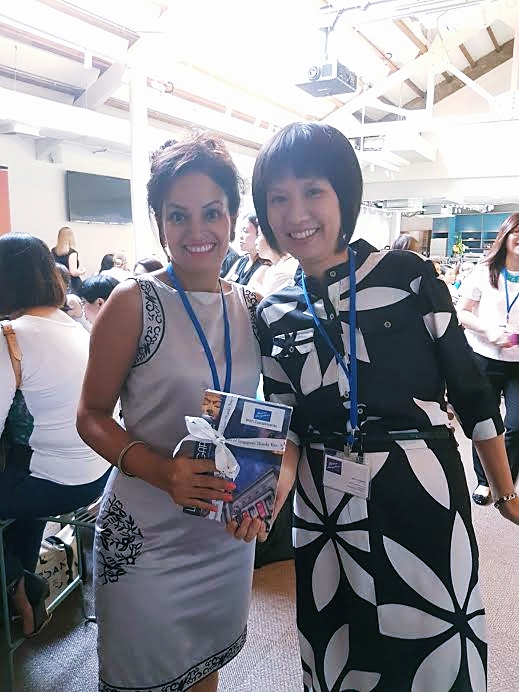 "In the workplace, there may be times when you feel stretched. If you have been consistently performing well and contributing actively to the company, you should consider asking for support (e.g. temporary change to a flexible work arrangement etc) instead of opting out of your career entirely. "
- Alka Chandiramani and Sher-li Torrey from Career Navigators

On Work-Life Balance
To Sher-li and Alka, the secret to achieving work-life balance is through planning ahead and good time management. As a mumpreneur, Sher-li has grown adept at shifting her schedule around, and clearing tasks of high priority while juggling Mommy duties to her 2 young children. She finds it particularly important to take time off her hectic schedule every day to recharge herself.
As for Alka, she uses a mixture of pen and paper, computer and mobile calendars, and syncs her schedule to stay on track, and advises working mums to use any system they are comfortable with to stay organized.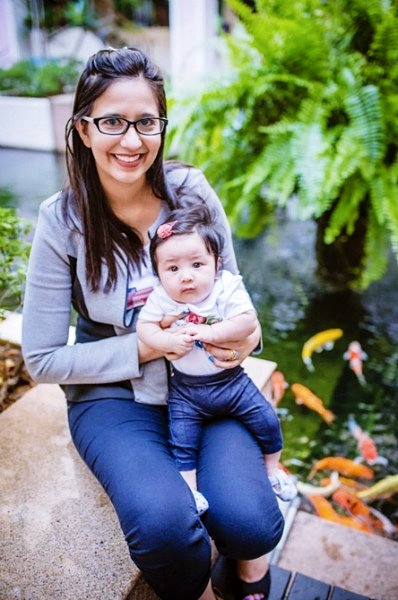 "Define what success means for you so you know exactly what you're gunning for. Is it a specific position or savings amount? If you're a mompreneur, is it simply to make your business profitable or is it scale you're after? It could also be a vision of yourself achieving a certain lifestyle where you earn and spend comfortably while having loads of time and energy for your family. Determine too when you plan to achieve these success milestones, so you can draft plan A, B, and C."
- Roshni Mahtani from Tickledmedia
Roshni manages to kill two birds with one stone by making the most of the mum-friendly policies at work. Her daughter has clocked in many hours at her office, and she occasionally works from home. She finds respite in familial tasks outside of work like picking her daughter up from daycare, and makes it a point to find time for her husband and herself.

Finding Success As A Working Mum
Roshni's advice is to set yourself up for success. This starts off with determining what success means and the milestones needed to reach the goals. She recommends acknowledging the tradeoffs, considering one's constraints and opportunities, and plotting out short and long-term goals.
Finding the right business to set up or joining the right organization is crucial! Being at an organization (like theAsianParent.com) that supports working parents, and offer flexible work arrangements, breastfeeding and kids' rooms, and have a culture of understanding, makes a world of difference in the life of a working mum.

Mothers Are Never Alone
Sher-li and Alka believes that all working mums should get rid of any sense of guilt both at home and at work. To them, working mums often find themselves strapped for time, and as a result try to overcompensate at work and at home. Many wind up shortchanging themselves. This should not be the case. In the face of mounting pressure, instead of opting out of your career entirely, Sherli and Alka suggest asking for support or flexibility at work. They also advise mothers in the workforce to continuously re-evaluate their key skills to choose an appropriate path forward.

Finally, Roshni says that there is no shame in getting help. With the myriad of apps and support systems to help with child-rearing and household management, mothers should not have to grapple with the notion of doing it all on their own! Social recruitment portals like Wantedly are particularly useful as they understand the importance of shared values, and can connect working mums with like-minded organizations that are aligned in their culture, practices, and goals. Finding the right professional fit is the first step in becoming a successful working mum!
Indeed, a mother is a life-giver, a teacher, a counselor, a discipline master, a breadwinner, and a wearer of many hats in their lifetime. Being a mother is in itself a tireless act of sacrifice, but mothers are never on their own. To all the rockstar mothers in the world, we respect and support you. In the words of Abraham Lincoln, "All that I am or hope to be, I owe to my mother."
Happy Mother's Day!