Digital transformation and innovation are the main drivers behind MING Labs. Founded in 2011, the company (which boasts offices in Singapore, Berlin, Shanghai, Munich, and New York City) considers themselves "digital tailors" for their clients across a multitude of industries including Bosch, Lufthansa, BMW, Singtel, and Disney.
They have a holistic approach when it comes to developing digital products for companies - it's not just about the product itself, but the business and service models, and most importantly, the lasting impact that the product will have for the company and its users.
By combining elements of design, data visualization, technology, and innovation, the team behind MING Labs produces comprehensive user experiences for their clients across the world. "We want to create a Magic Moment for every human being at least once in a lifetime with the products and businesses we create," says COO, Sebastian Mueller.
Of course, MING Labs wouldn't be the force it is today without the diverse minds that pushed the company forward over the years. We caught up with Sebastian on his beginnings with the company, MING Labs' current mission, and the company's vision of the future in the world of design.
You went to Technische Universität München for business information systems and Shanghai Jiao Tong University for computer science. How did your journey begin with MING Labs? What would you say separates MING Labs from other user experience design and development agencies?
After graduating I had the urge to return to Shanghai, where I met our CCO Marc when MING had just started. The early days were the typical start-up hustle, and adding to that in a non-native language environment for any of us. Yet, we somehow managed to convince first clients to work with us and quite rapidly expanded and built the business from there.
MING Labs is not your typical design agency founded by designers or development agency founded by engineers.
All of the owners and leadership come from very diverse backgrounds, mostly with a strong business or marketing focus mixed with technology or design, making us truly focused on the value we provide, instead of being very strict about how we do it.
MING Labs tackles a lot of unique projects across a wide variety of industries. How does MING Labs focus on balancing the different projects, while maintaining the company's core vision?
Our expertise is in the process we run and the craftsmanship of our people across disciplines. Being industry-agnostic has always been a strength, as we see so many different challenges and approaches to them, getting validated learning that we can always bring to the next engagement.
Our clients are subject matter experts, which is knowledge we need them to contribute to the process, yet it also restricts their field of vision. We bring in fresh perspectives and through that are able to create solutions with real impact.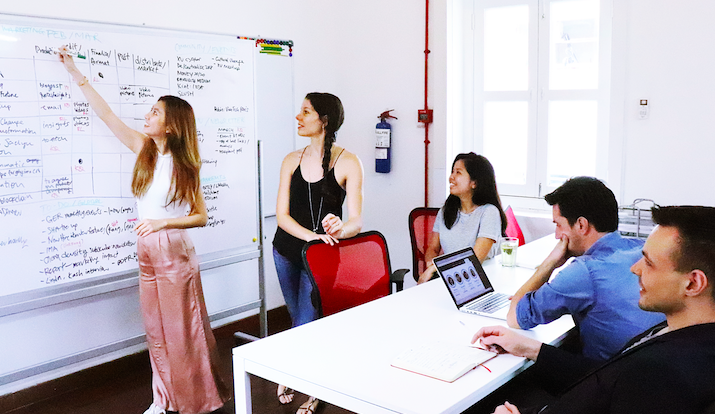 What do you love about working within the technology and design industries? How has your previous experience influenced what you are doing today with MING Labs?
In an interview, I once said that our business is change, and that's what I believe in. We want to contribute to progress globally by utilising a user-centric approach (Design Thinking) and being able to build real solutions through whatever technology will be best to solve the problem at hand.
The pace of progress in technology is very exciting and enables many new businesses that were not possible just a few years ago, while design keeps us focused on the human.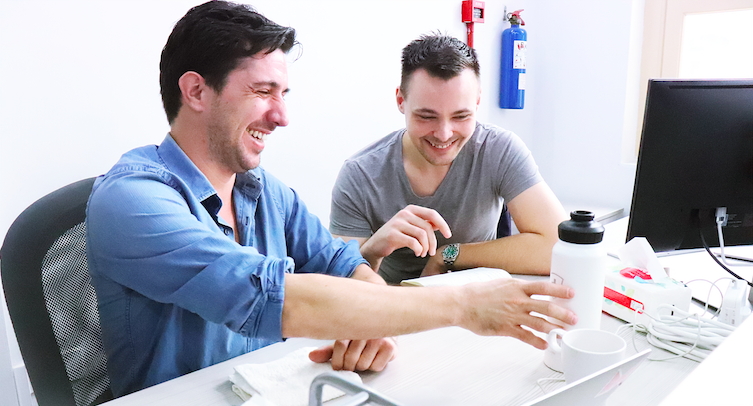 Shanghai, Berlin, Munich, Singapore, and New York. You guys are in a lot of different cities around the world. How do the different countries work together to bring MING Labs' mission to life?
Our international setup was part of our DNA from the beginning, with the CEO being based in Munich, the CCO in Shanghai and clients from various countries.
This has manifested in more locations, and those locations being highly diverse in terms of team member nationalities. In Berlin e.g. we have less than 50% German team members. Globally out of about 60 people we have over 15 nationalities.
Additionally, we are very supportive of inter-office exchange, allowing our team members to spend a few months in other MING locations globally to foster a lively exchange and keep everyone connected.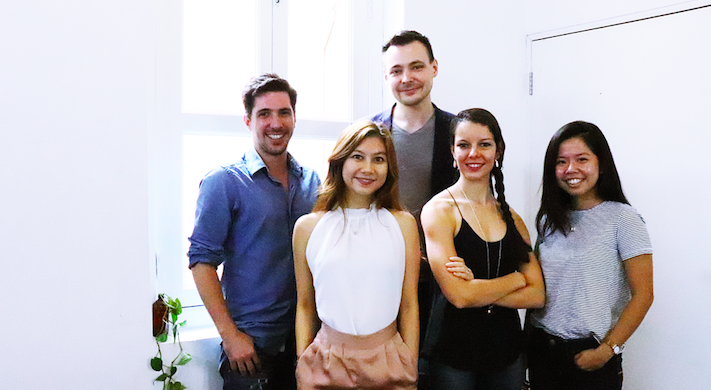 What's your favourite thing about your team at MING Labs in Singapore?
As Singapore is still one of our smaller locations, I'd say that the team is very tight-knit and also shares a lot of common interests and activities beyond the normal office life and team events. Be it the occasional drink or a nice BBQ, we spend time together outside of work, which I feel contributes to the team spirit in the office.
A lot of people are curious about work life balance. What would you say about it at MING Labs?
Unlike the typical agency environment, there is no regular or expected overtime work at MING.
It is important that the team has enough time to tend to their hobbies, families and whatever else keeps them busy and happy in their private lives, to have the energy to deal with the work creatively on a daily basis.
What has been the most memorable project you worked on at MING Labs in Singapore?
There were so many. If I could only choose one I'd probably go with BottlesXO, as to this day it still has the most real-life impact for me on a regular basis. Together with its' founders we've managed to build a service in Shanghai, Hong Kong and Singapore, which tens of thousands of users love and which brings a new level of convenience and indulgence to daily life.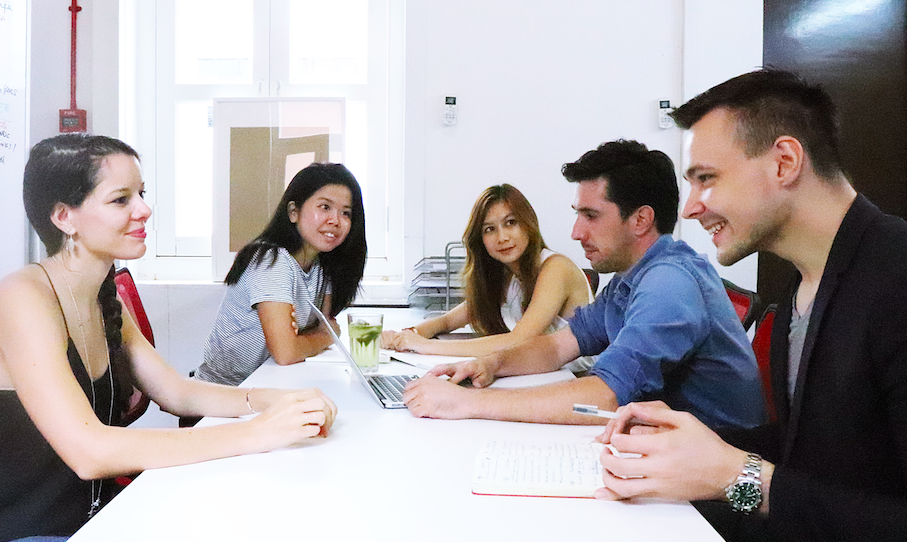 Where do you think MING Labs is going next? What developments are you most excited about?
Our core focus at the moment is to develop more skills and services that are needed to support large multinational corporations with the difficult undertaking of reinventing themselves, currently called Digital Transformation. This includes internal ways of working, and also new Strategy offerings, which are very promising and exciting.
There are a lot of people, who are "dying" to get into the design/technology realm. What advice do you have to anyone, who is looking to join your team, or wanting to get their "foot in the door?"
I'd say that it has never been easier to educate yourself without the need for a formal education track. There is so much material online, available for free. Take the time to go through that, get the basics right, join the community through the hundreds of meetups happening regularly and hustle your way into it.
Finally, if you could go back in time, what would you do differently (if anything)?
That is very difficult to say, as ultimately all the mistakes and choices we made got us to where we are today. We have done so many things wrong, which gave us immense learning opportunities that helped us grow.
Probably the only thing I would like to have done differently is to ask for advice from others sooner, instead of literally taking every pothole along the way.
Want to learn more about MING Labs and how you can join their Singapore team today? Here's your next step (they're looking for summer interns, UI/UX designers, and creative directors).