Ever chance upon a product (or service) while casually sifting through your social media and thought to yourself, "I didn't even realise I needed that, but I want it?"
Enter Digimind. They allow brands to "act smarter" by helping them make decisions based on customised data on consumer behaviour. In other words, when you discover new brands that you didn't even know that you needed in your life, Digimind are the ones helping them reach out to someone like you (sounds cool, right?).
In the ever-changing landscape of digital marketing, data analytics on understanding market insights/behvaiours and consumer journeys are becoming more vital than ever, and Digimind brings their take on this to the table. Though they are a 20-year-old global company, with offices in the U.S., France, and more, the "family-business" style culture permeates throughout the teams across the world. Digimind Singapore is, in fact, a close-knit group, who prides themselves on being a "working family."
Our interview with Stephen Dale, Digimind's General Manager APAC (Singapore), gave us (and now, you!) a peak inside the world of Digimind, from Stephen's journey to bringing the company to Singapore and focusing on creating an impactful team to become the leader of digital analytics in the region.
Digimind is in the realm of social media analytics. In today's world of constant change, what makes you stand out from the rest of the companies in your industry?
We have the cleanest and easy to use interface of any solution out there and we have the most advanced approach to structuring data, which is vital for looking at consumer insights.
Digimind began 20 years ago, and since we are completely self-funded, our approach to our work is like a family business though we have offices all over the world. There's a certain level of love and trust that our clients have with us because we genuinely care about helping them drive their business and marketing strategies.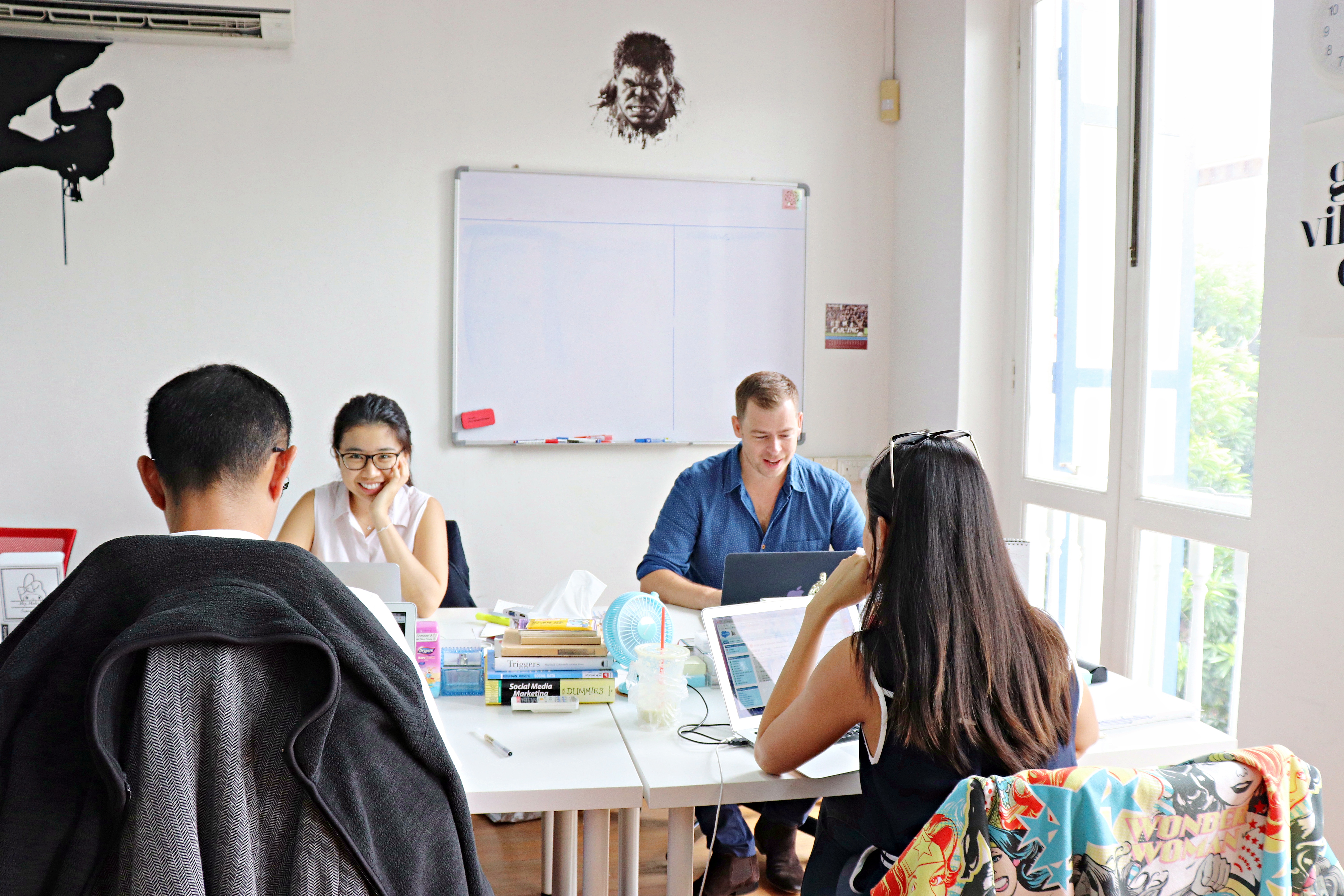 Digimind has worked with some of the largest brands in the world (ie Sony, Mcdonald's). What have been some of the most notable projects launched in Singapore?
We've worked on a number of huge projects in Singapore from Singtel, Lexus, Intel to the Singapore Tourism Board and many other government projects as well.
You recently made headlines for being the first "social intelligence solution to monitor global TV and radio." How has this impacted the Singapore office/market?
It's a huge value add for our clients as it makes us the most complete and insightful tool on the market place. We've also just added reviews as well which is a super exciting data set to make decisions from and you can find incredible insights from this.
What was your background by trade? What were the specific moments in your career that led you to where you are today with Digimind?
My background has always been in sales and marketing and I've had good experience in running a marketing team so I know the challenges marketers face.
I've also has to build my own marketing strategies and this stood me in good stead to succeed with Digimind because I knew the pain points that our clients were feeling and the objectives of the types of projects which we support on.
I wouldn't say that there was one specific moment which got me to where I am today, it was more having consistency in my sales figures month on month, year on year.
Once I set up the operation in APAC it was then a case of getting the team to perform consistently which we've done to great success so far. And I say "we" because this whole thing is very much a team effort.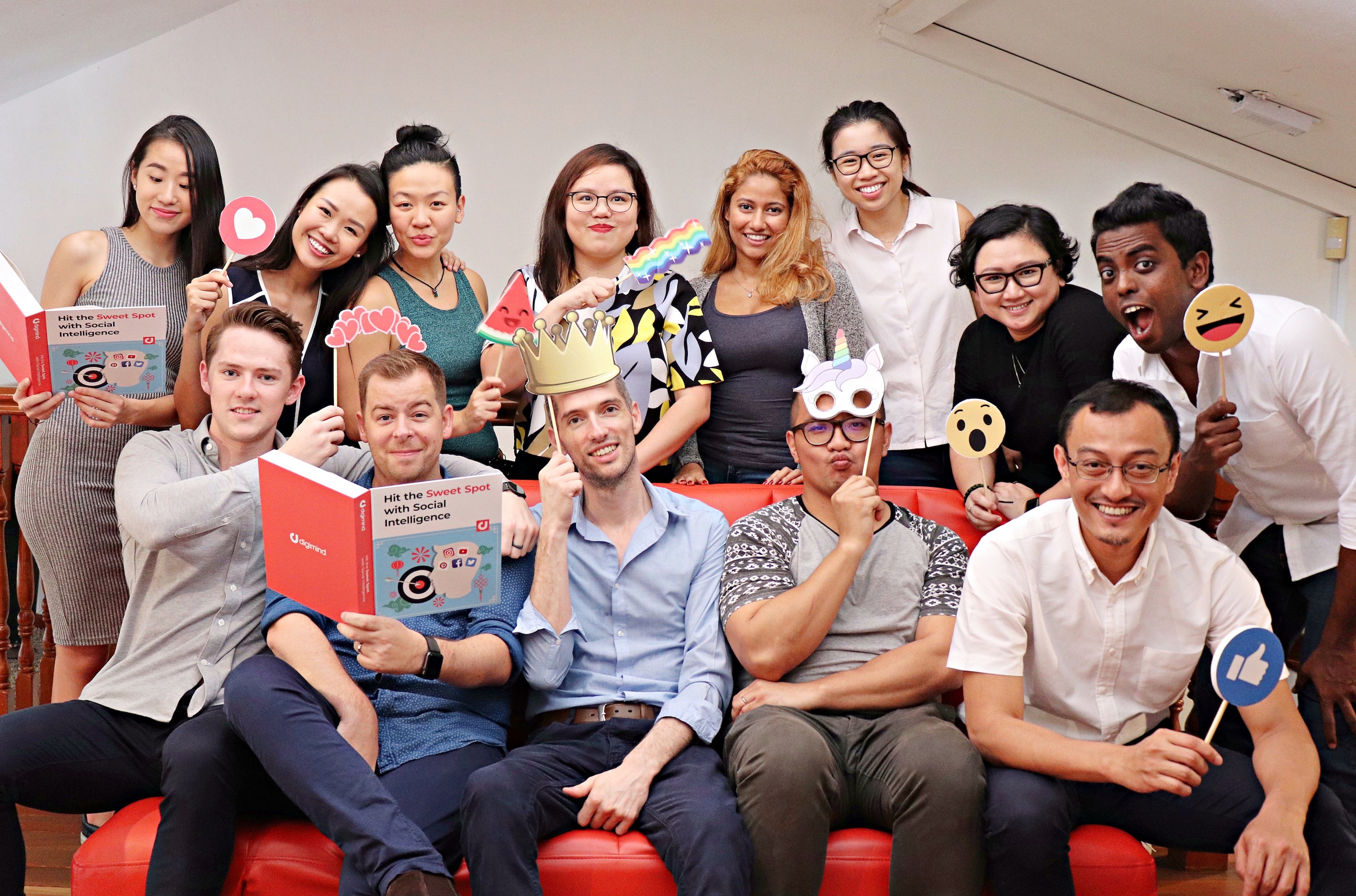 One word that describes the team culture at Digimind Singapore.
Family. There's no ego, everyone is there for each other, we fail as a team and we succeed as a team. We are a working family.
Can you tell me more about your "A start-up culture with 15 years of R&D" mentality within Digimind?
We've been around for 20 years so we're technically not a start up but at the same time we're about 200 people around the world, so we're not a huge corporation either. We're like a well established start up!
I think working in a startup environment exposes you to more things and gives you the autonomy to directly drive the business forward.
All the work we do here has an impact on our growth. I encourage our team to think outside of the box always. I want the guys to come up with more ideas and contribute to the businesses as much as possible to drive us forward. It's important to always be thinking, "What can I do better?"
You have offices in Singapore, New York, Paris, Grenoble, and Rabat. How do the offices interact with one another? Do you have clients that you work with across all countries? How does the Singapore office differ from that of the other countries?
We're a global team, so we're always connected in some way or another with the other teams. There's sort of a buddy system across countries, where, for example, account managers in Singapore work with account managers in France to learn from each other.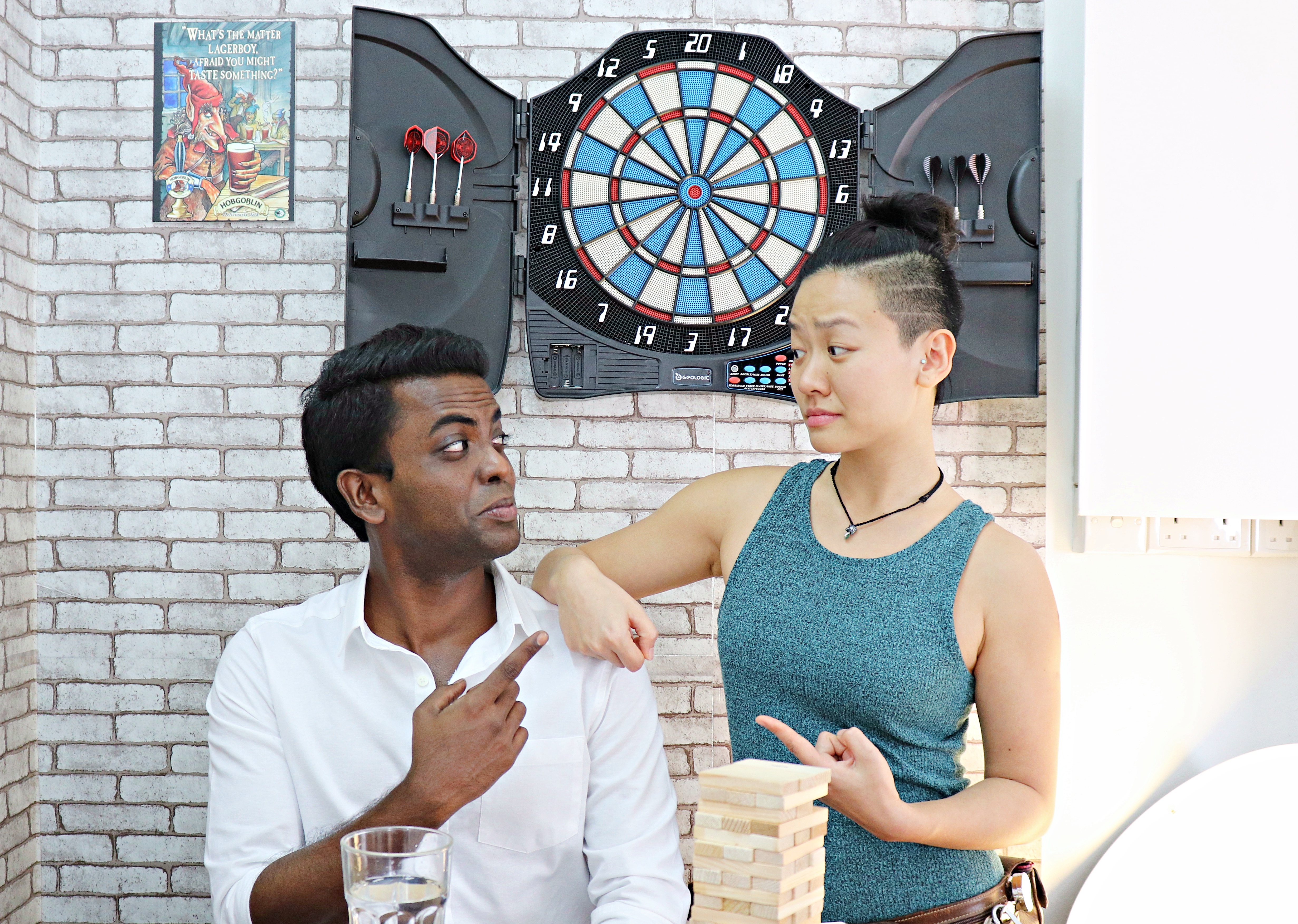 Describe the work that you do at Digimind (both on day to day basis and on the broader scale).
Going to meetings at the offices of the biggest companies in the world and trying to inspire their teams (and ours) to help them understand how they can use data to make better decisions around marketing and strategies.
What was the deciding factor for you when you joined Digimind?
Three things: Startup environment, Tech, use of data. The fact that the company had great technology and a very good reputation was of course interesting but the companies mindset around how you could use data to drive your business forwards was and is something I truly believe in.
For people starting out or wanting to make a career switch, do you have any advice on how to get their foot in the door to Digimind?
Hard work, determination and focus on where you want to get. If you don't have any experience in our field then of course you'd have to be prepared to work your way up and you need drive for that.
What's one key quality you look out for when meeting someone, who could potentially join your team?
Personal drive and hunger to succeed. You need to have that work ethic and motivation instilled in yourself.
Finally, tell us a fun fact about your team.
Most of us have alter egos who come out to play from time to time. Mostly we try to forget about those times ;)
_____
Curious to meet the team at their office? It's your chance to learn how you can join their team as their next Account Executive!