Dropping out of university might seem like a nightmare to many. But to 30-year-old Steve Chong, it was only the beginning. A self-professed bookworm, Supahands' ever-energetic business developer shares how the path less travelled can lead to a dream come true after all.
"I COMPLETELY SCREWED UP MY FIRST DEGREE," he said. "Engineering was an absolute chore, and I flunked all my exams. Quitting school seemed only natural from there."
In a manner similar to Steve Jobs, this "do what you love" attitude translated itself into his next university venture. Eventually graduating with a Bachelors' in Economics and Management, he was far better positioned to achieve what he wanted. The question was, what was it?
"I prioritised a good fit above anything else," he said. While a career in investment banking and consulting proved itself lucrative and relevant to his course of study, reading about the culture and environment in such industries only led him to seek other options — the start-up scene.
The Legos of Artificial Intelligence
Supahands is a technology-focused start-up which deals with data labelling, the very foundation of machine learning.
Perhaps you want to teach a machine how to recognise blue striped cotton button-down shirts. But, you have pictures of red shirts, green shirts, shirts of black and white and even more colours. What data labelling does, is teaching the computer how to recognise which shirts are blue and which are not, and this process continues for each of the other qualities.
A typically tedious task, Supahands believes in doing it in a much faster and scalable way, which means decreasing the time taken to label each piece of data in the long term.
With a distributed and scalable workforce of 2,000+ across SEA contributing time and skills on their clients' projects, Supahands has worked with big-name clients like UBER. And Steve's role? To continue forming partnerships and maintaining relationships with such companies.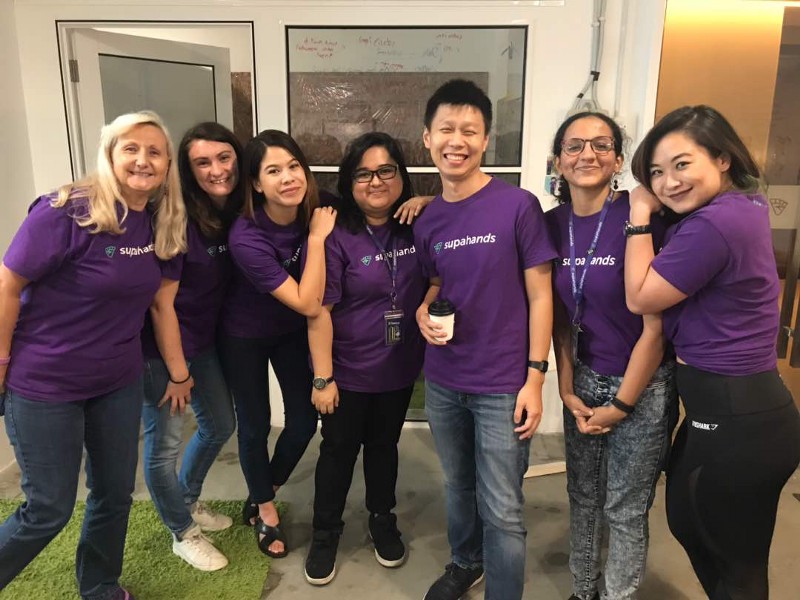 "A day in the office would consist of searching for clients, having phone and face-to-face meetings with them, preparing paperwork for deals...the list goes on."
With the technology sector booming in the region, Steve is always ready to network and connect with potential clients wherever he is.
"I'm always game to explore new opportunities and identify interesting areas of growth!" he laughs, "Attending events has become part and parcel of my life."
An Environment for Learning
When asked about his favourite part of the job, Steve doesn't hesitate to answer.
"The opportunity to learn from great people! We have so many colleagues with different skill sets — be it a new language, technical skills, or their cultural background, there's always something to take away from each other."
Working in a team as multi-cultural as it is multi-talented, Supahands provides an environment conducive to both personal and professional growth. Enthused, he moves on by sharing how this spirit for learning extends beyond his workplace as well.
"Another part is learning from the people you meet too! I meet people from vastly different industries, who all have something to bring to the table."
Mentioning how the people he meets could be anyone from a client to a stranger at an event, he always takes time to listen to them share about their experience — knowledge which he views as invaluable to his life. In addition, Steve makes full use of the flat hierarchy in a start-up by taking the chance to learn across different departments.
Clearly, machine learning is not the only thing he is interested in.
Ask and You Shall Receive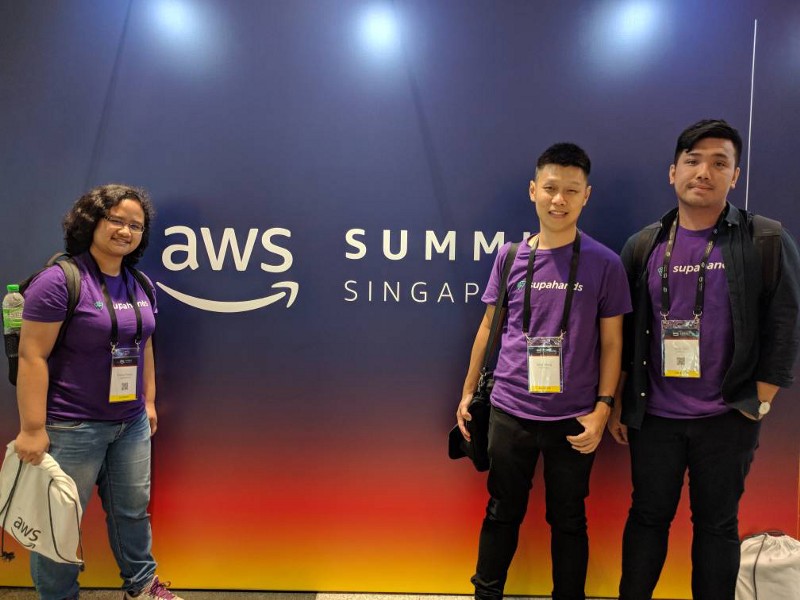 In typical Singaporean culture, the "paiseh lah", or "embarrassed" attitude we have towards asking for something we want is pretty prevalent. Begging to differ, Steve shares how trying for it does you absolutely no harm at all.
"When I first joined Supahands, I wanted to attend a tech conference but we had no budget. So, I reached out to one of the sponsors and asked for some complimentary tickets. The next thing I knew, I was on my way to Jakarta."
Affectionately labelling it as "having thick skin", he notes that most things in life require you to take the first step towards achieving your goal. And for good reason — others don't know you or what you want. Introducing yourself and reaching out to them gives you that golden ticket to network.
Referring to Supahands at the beginning, he says, "Want that signature, that meeting or that long overdue payment? Then ask for coffee or ask for a chat. If you don't ask, it will never happen. If you ask, it might."
The Human Side of Tech
The biggest challenge for Steve in Supahands? Pinpointing his target markets. Since the companies who need data labelling services may not always be clearly defined, he has to connect with as many people in as many industries as possible.
And with such hard work being put in, it means that every client signed counts.
"Once, we delivered work for a client, which exceeded the value of the contract. We assumed that since the client was in a rush, they would definitely pay for the large outstanding amount — more than the contract value," he says.
"In the end, we realised that the work we did wasn't worth much, and they had no way to monetise it. The client ended up not paying a single cent for the outstanding, resulting in Supahands losing a large sum of potential revenue."
Most people in such situations would have burnt the bridge — but not Steve. Taking a long-term view, he maintained the relationship with his client, who is still with Supahands on an annual agreement.
"A client will always stick around if you place their interests first," he says. Indeed, building strong relationships and maintaining them is at the forefront of not just growing a business, but in life as well. Regardless of which industry, a human connection is essential for success.
As a people person through and through, it seems that Supahands has an amazing hand-shaker in the form of Steve Chong.
Want to meet and visit cool companies like Supahands? Make your Wantedly Visit today.