Organised by Chope as part of this year's PinkFest, which is a 2-week long community programme leading up to Pink Dot, Proud Spaces features a myriad of companies from diverse backgrounds.
With local companies such as 99.co and Carousell, to international start-ups like Airbnb, businesses are showing that we are ready to shift our social stance for a sunnier Singapore. Chatting with Joshua Tan from Chope, we learn more about his hopes for inclusion, acceptance, and love in Singapore.
Creating Safe Spaces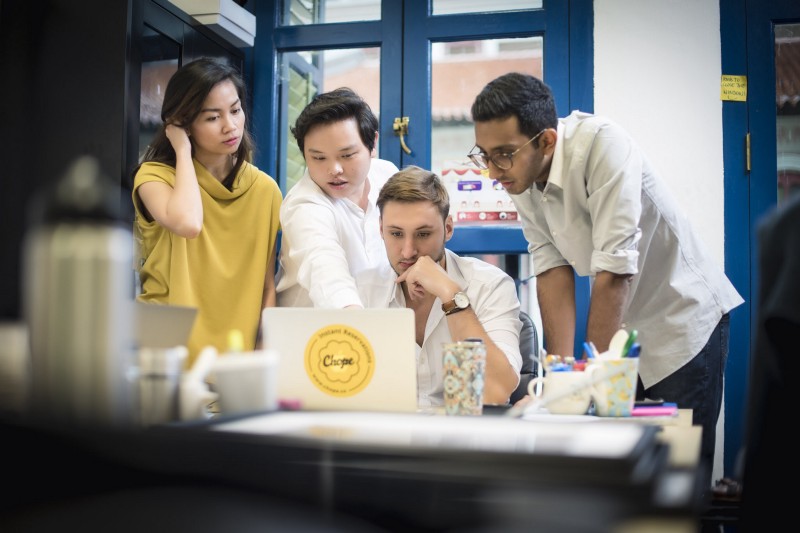 "I started out in hospitality, and in a way, I still am in hospitality!" says Joshua.
The former hospitality manager turned HR professional now ensures that his colleagues have a good experience in the company, just as he used to do for his hotel guests. Writing and executing policies for the welfare of his colleagues, he aims to make a tangible difference in the lives of others by shaping their workspace into one that is safe and conducive for everyone.
"In Chope, if you ask my colleagues why they continue working here, the most common answer really is "the people I work with", that they feel accepted." Joshua shares.
I found myself looking around their office at this point. It's obvious that diversity is inherent in them, with people of different ethnicities collaborating together with smiles as bright as their office.
Establishing a culture that is sensitive and empathic, that doesn't make culturally inappropriate jokes — it sets the tone for an environment that naturally retains and attracts like-minded people. And such a space finds itself to be warm and secure for every one of us.
Changing Mindsets
Pink Dot's tagline this year, #weareready, directly answers the debate surrounding the LGBTQIA+ community from 10 years ago (Pink Dot is 10 this year!).

Are we ready for a more open social acceptance, to acknowledge that diversity and inclusion allows for progress as a society? Chope definitely thinks so.
"Everyone says this is very western values, that it's the provenance of MNCs. It's not. There are traditional companies, local companies, who are all onboard with this movement and are very supportive of it too." Joshua says.
Indeed, with the ban on big, foreign corporate sponsors like Google and J.P. Morgan in recent years, uniquely Singaporean companies have stepped up to show their support for Pink Dot in the "Red Dot for Pink Dot" movement, which called on local companies to sponsor them. Last year, an unprecedented 120 companies stood together in solidarity for a more open-minded Singapore.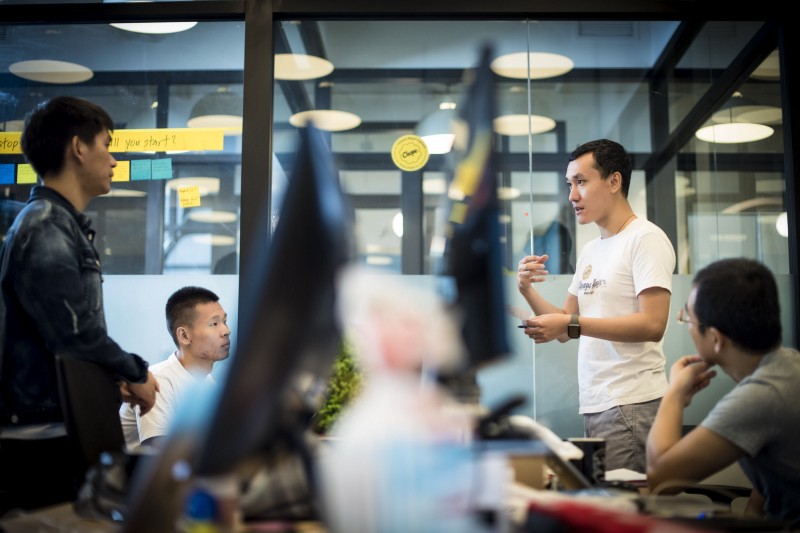 "I honestly don't know if we can change the mindsets. But I think we'd like to try."
Changing mindsets that have been ingrained with prejudice may prove itself to be an uphill battle. Joshua hopes that Proud Spaces can be symbolic of Singaporean businesses' position on this issue.
"We hope that once businesses show that they're ready for change, beyond just the sponsorships, but also in policy-making and establishing the right culture, that's when we can really take this movement to the next level."
Not Just LGBTQIA+
The idea of inclusion extends beyond just the LGBTQIA+ community — the fault lines can lie along race, religion, or age and disability, as the government has recently highlighted in their own inclusivity campaigns such as the Purple Symphony. Ensuring safe spaces for minority groups, writing policies that include "disenfranchised" individuals, that is what Joshua is championing for.
"I've had friends who've told me that it's very tiring and stressful to be an outsider at work," says Joshua. "So, I thought there's an opportunity here to convey that there are safe spaces, there are companies who won't judge or scorn."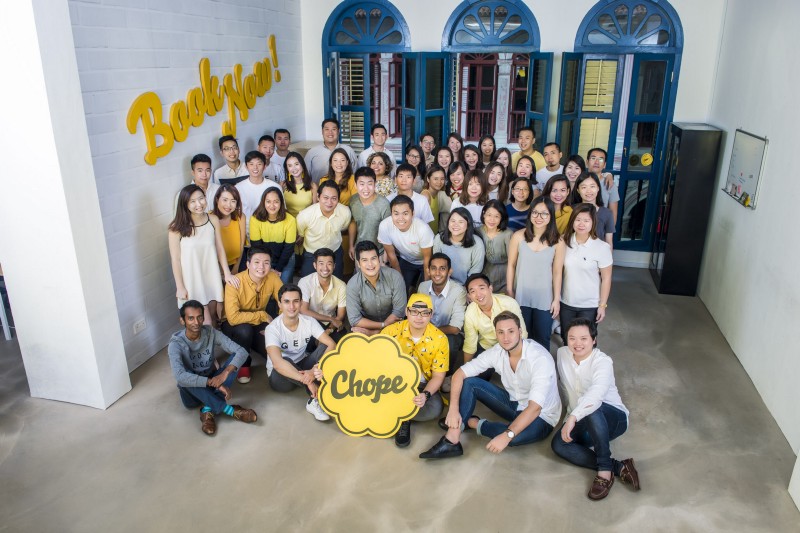 Referring to hiring practices in Chope, Joshua reveals that they have a screening process that is as rigorous as their employees are expected to be.
"We always stop and take stock of our makeup. If we notice that our job description says "ability to speak Mandarin" as a requirement, I always question it. Is it a must have, or good to have? And if it's a must have, does that mean we'll be excluding people who are extremely talented just because they don't speak Mandarin?"
As Joshua says, "never accept the status quo just because it is." The road to inclusion is fraught, but if we going to be committed to inclusivity, then we should always question policies, environments, and the actions of others that may be discriminatory even if they didn't intend for it to be.
We are ready for change. Are you?
__
If you enjoyed this article, join the Wantedly Community on Facebook for more stories. Of course, sign up here to VISIT great companies!