What does Blockchain 3.0 hold for our future?
Hosted by Morpheus Labs, and partnered by NEM.io Foundation and QuarkChain, Morpheus Labs' inaugural event provided the answers to the question above.
Giving audiences a sneak peek into their plans for the future, the super-charged meetup was a great success - an overwhelming turnout of close to 100 blockchain enthusiasts supported the event, electrifying the atmosphere at SGInnovate (a tech incubator supported by the Singapore Government).
Branson Lee - Co-Founder of Morpheus Labs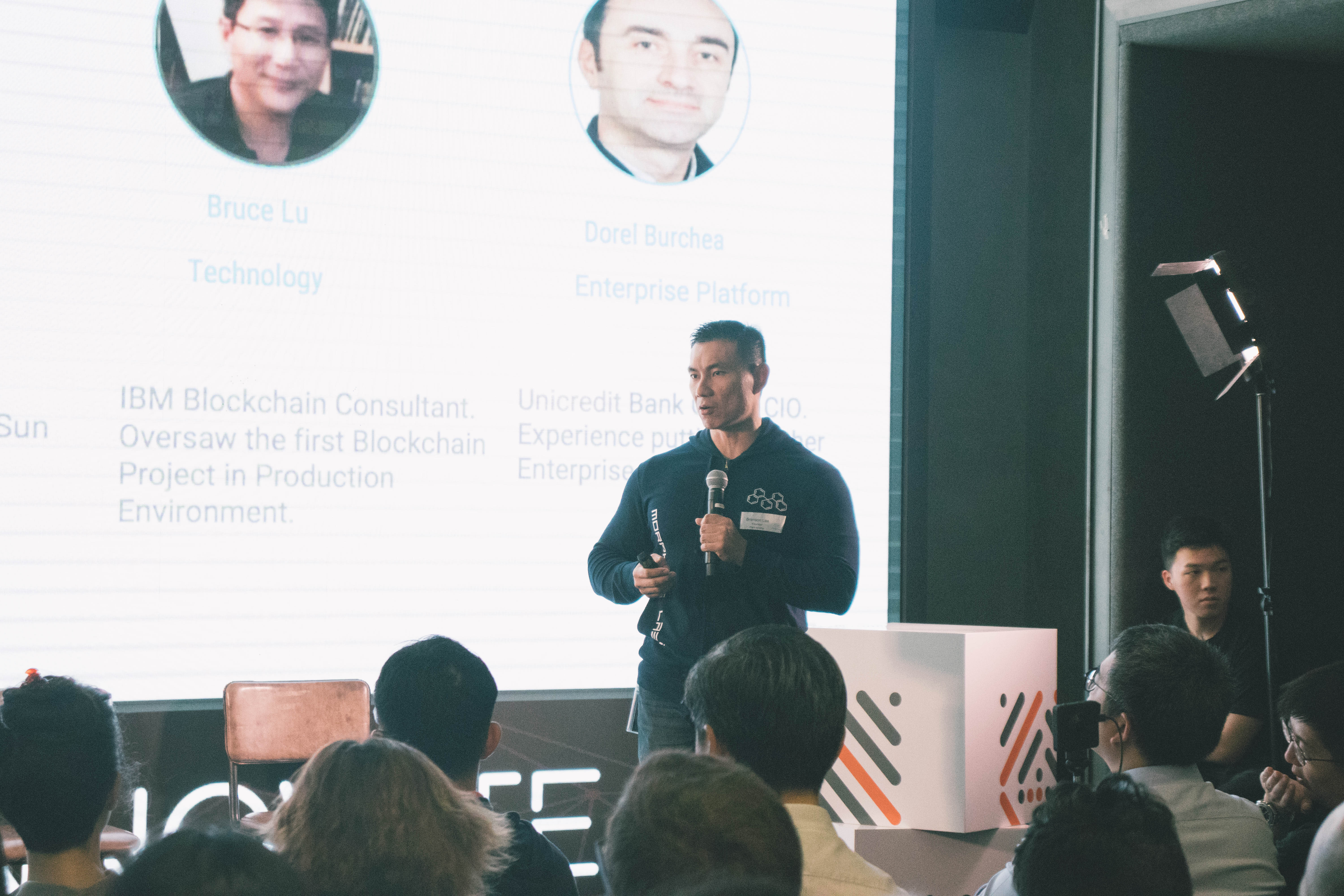 Aiming to help enterprises adopt blockchain into their application development, Morpheus Labs does all the heavy lifting by solving three main problems for their clients: which blockchain to use, what they can use blockchain for, and finally, how they can start the process.
Taking on the complexities of tech, they enable enterprises to learn what works and what doesn't in a much shorter span of time, saving these companies both time and money.
With their commercial release planned in October 2018, the one-and-a-half-year-old company is moving fast, having signed a MOU with Sure International as their exclusive distributor in the Middle East. This allows Morpheus Labs to expand across different geographical regions, pushing blockchain and its uses to a wider audience.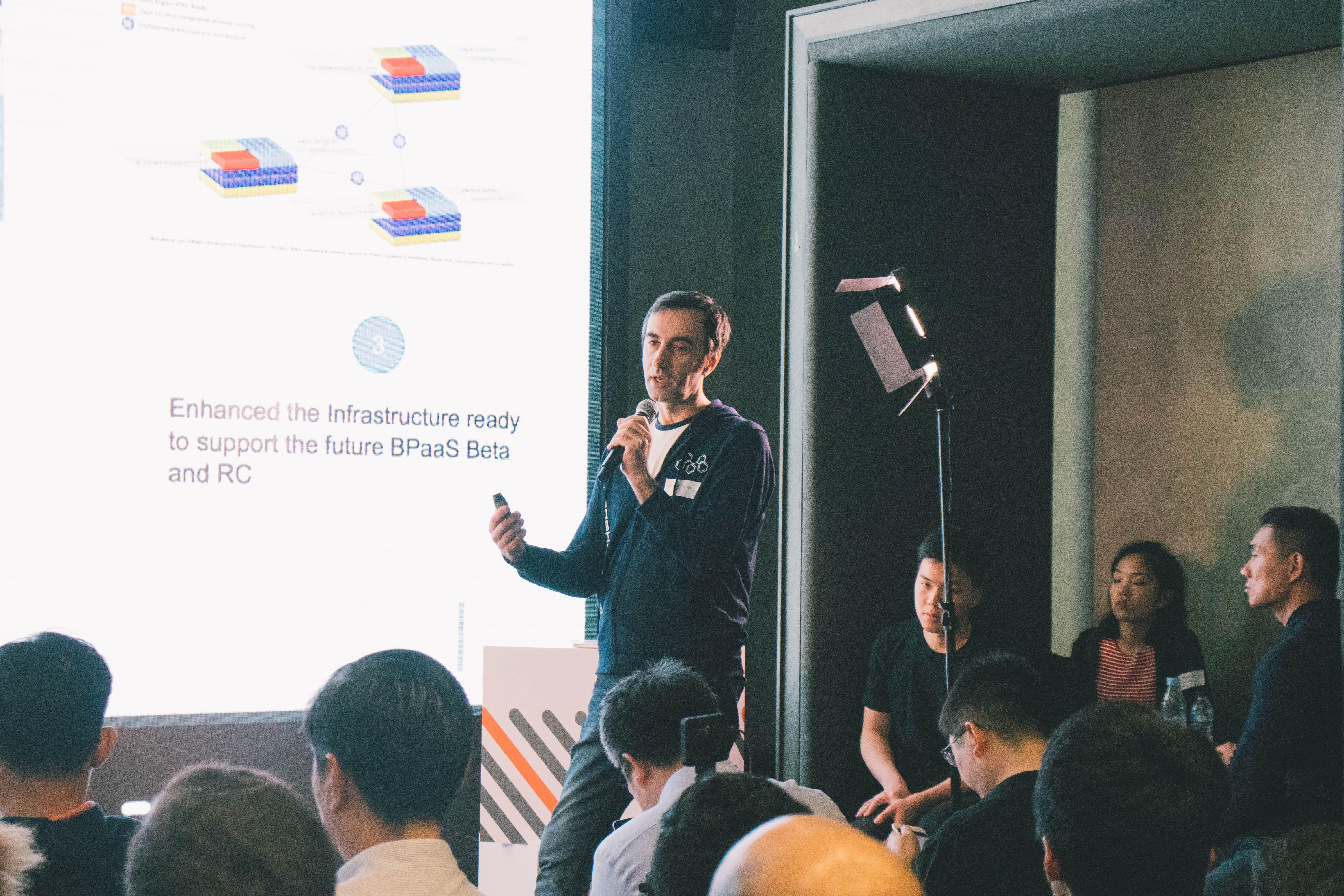 Their innovation lab is also coming up, as they hope to combat the biggest problems in blockchain technology – interoperability and scalability – by writing a blockchain code that can be deployed across different platforms.
Steven Chia - Regional Head (Southeast Asia) of NEM.io Foundation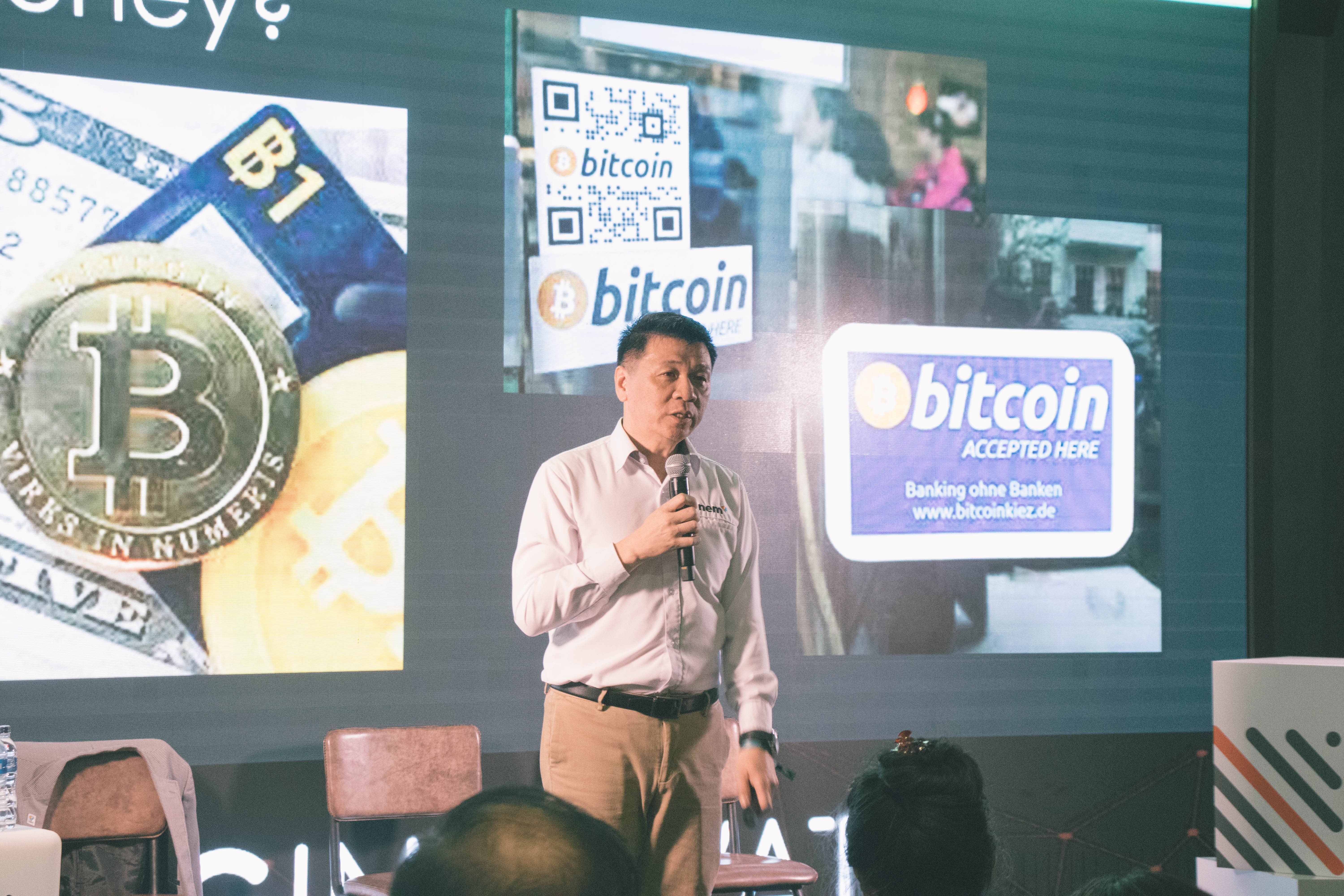 Conceptualised in 2014, it took NEM.io Foundation a year to write their own code from scratch.
With the ability to create any digital asset or unit of measure, even units that are not limited to a financial nature, NEM.io hopes to not just revolutionise financial services, but to revolutionise the world. Featuring multi-sig wallets in their platform, such unique capabilities enable the partnership between NEM.io and Morpheus Labs to better support the innovation of applications in enterprises.
Qi Zhou - Founder of QuarkChain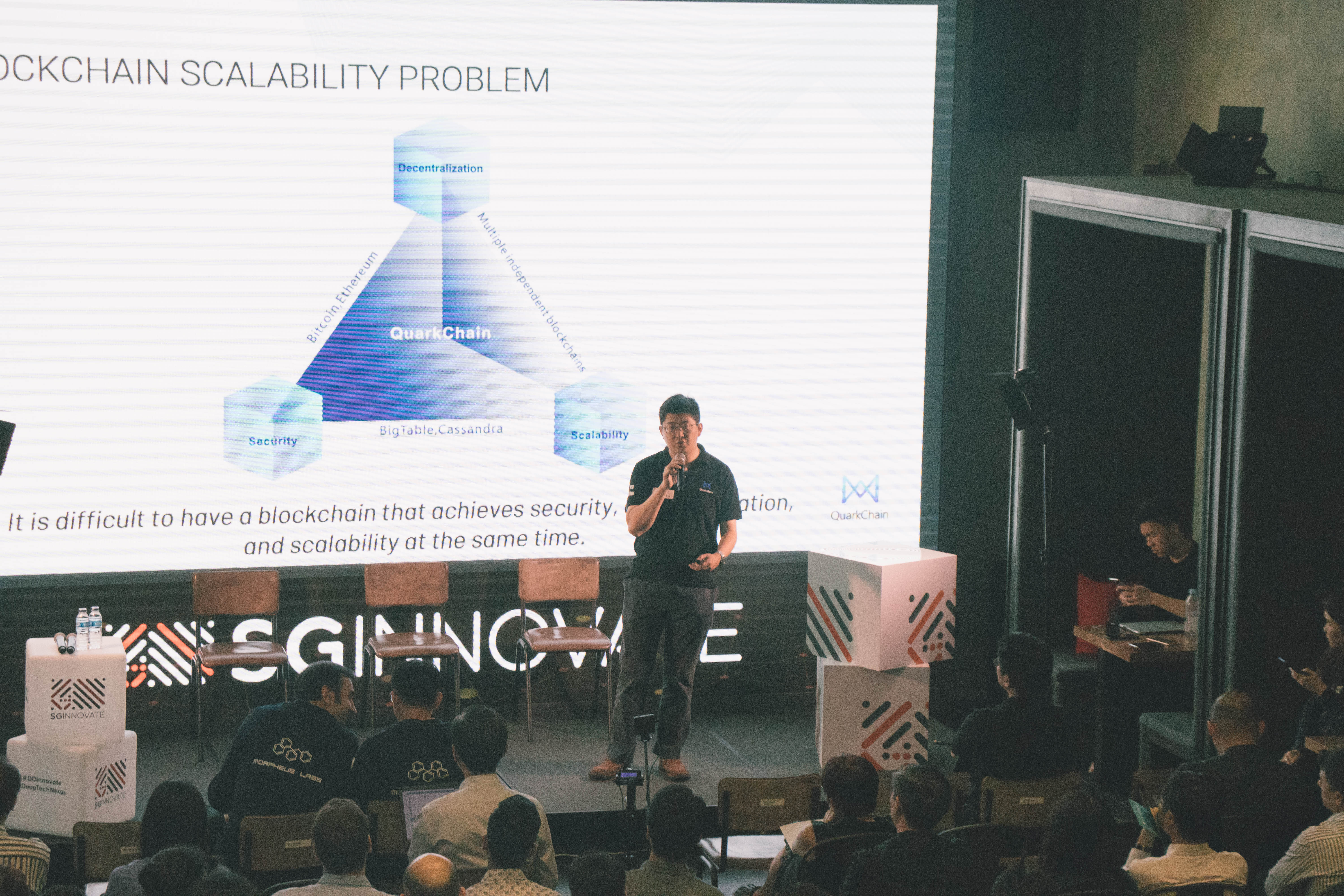 Last but not least, QuarkChain is a Blockchain 3.0 project that addresses the scalability problem in blockchain.
Using a core technology called sharding, which was originally developed in a centralized world, it features two layers: the first layer partitions all system states to process the transaction of shards independently, allowing system capacity to increase proportionally. The second layer ensures the security of the system, making the shards to behave as one blockchain.
With investors from all over the world, QuarkChain's collaboration with Morpheus Labs looks well-poised to take blockchain to a global level.
Team Morpheus Labs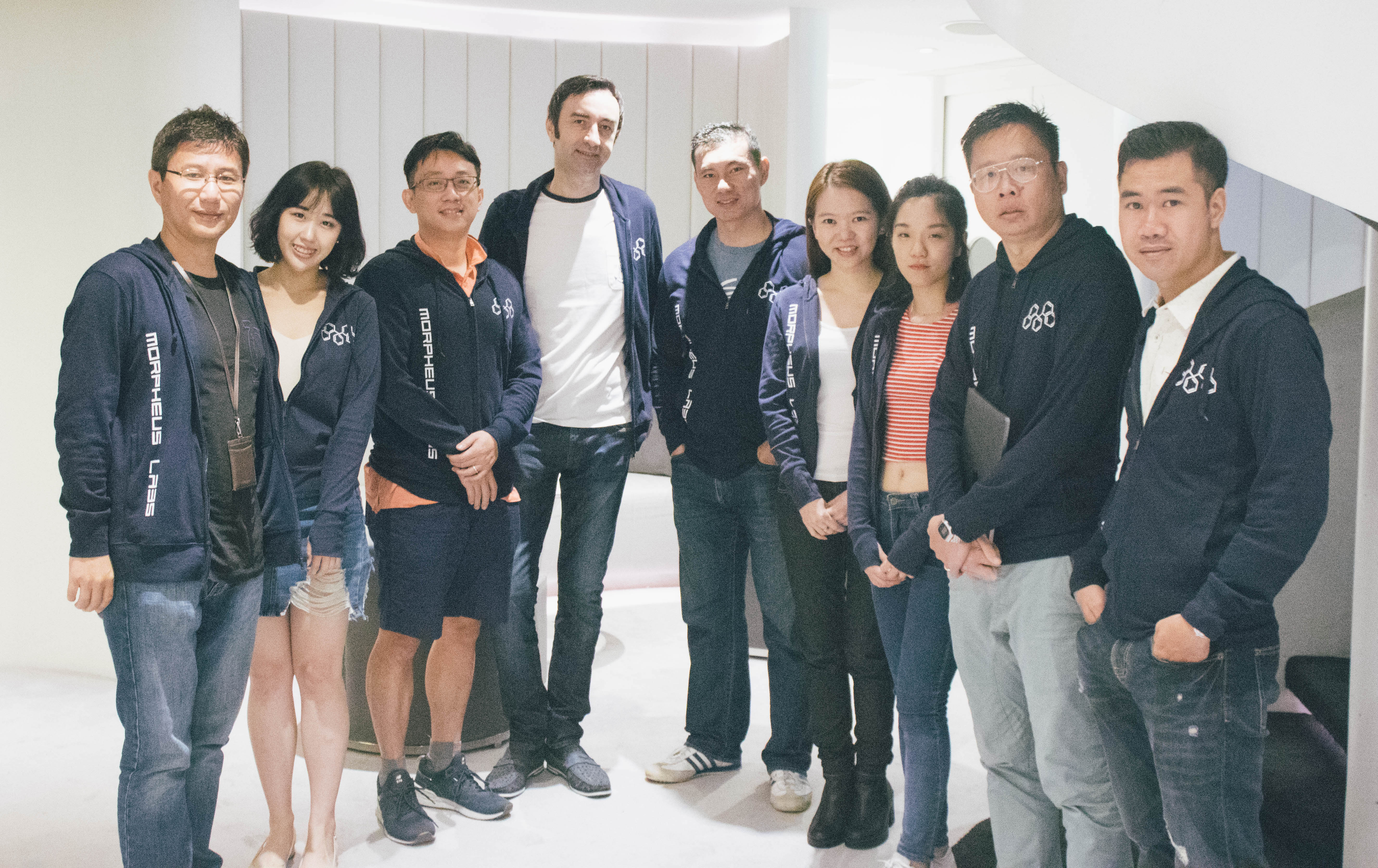 It was a joy collaborating with Morpheus Labs and working closely with them to ensure the success of the event.
Once again, it would not have been possible without the unwavering support of the aforementioned companies and their partners, investors, and attendees of the event.
__
As a community partner for this event, Wantedly hosts monthly tech meet-ups in support of the tech ecosystem in Singapore.

Sign up on Wantedly here for first-hand updates of such events, and better yet, more articles like this.