Heading towards Pulau Ubin, I was bound for a small community nestled in a small corner of the island: Outward Bound Singapore (OBS).

Holding fond memories for many of our fellow Singaporeans, Outward Bound Singapore (OBS) hosts the renowned MOE-OBS Leadership Challenge for many generations of Secondary 3 students.

The Kids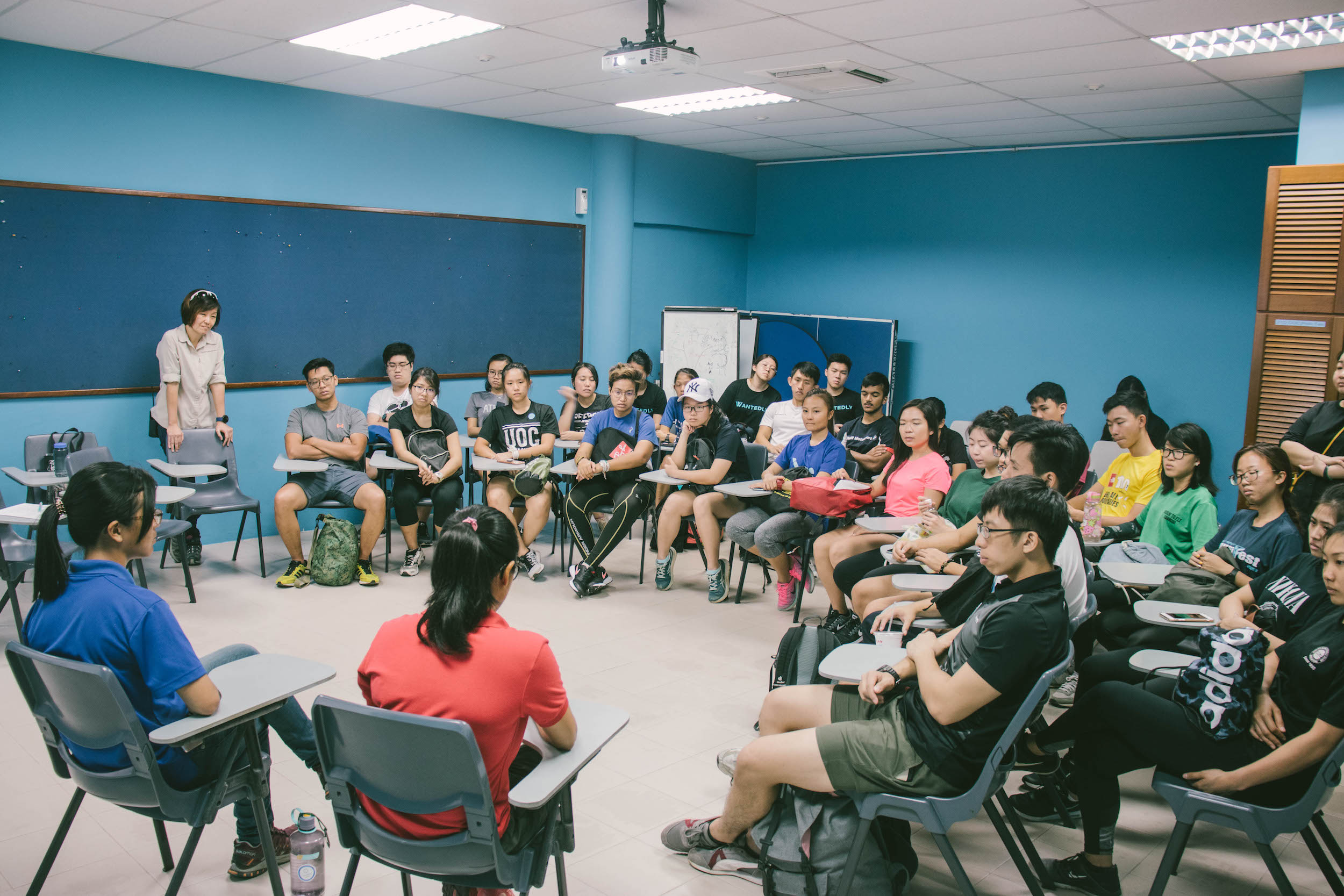 "These bunch of 15-year-olds are full of surprises that you don't expect," shares Shafiq.
Joining OBS with a Bachelor's Degree in Mechanical Engineering, Shafiq has been an instructor for around a year. But don't be fooled by his apparent lack of experience – he has already taken numerous kids under his wing.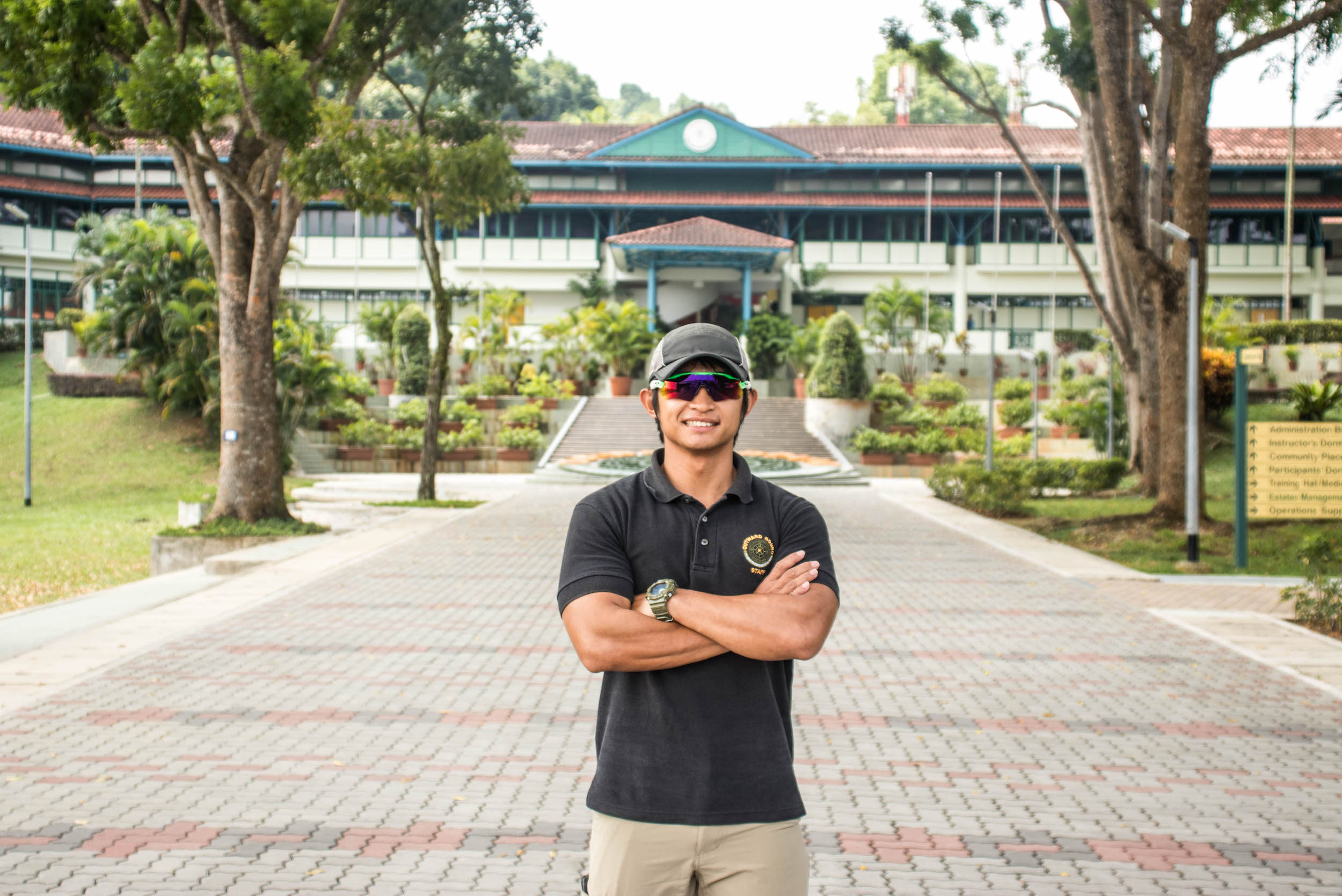 "Personally, I really love seeing the kids grow. I like seeing them changing from Day 1 to Day 5."
Elaborating on how the younger generation might be a little bit shielded from the outdoors, he shares how some kids experience many 'firsts' in OBS – from cooking in the forest, to even doing the dishes!
"I was like, 'Yeah, of course. You don't always have to rely on others for the simple things in life.'", says Shafiq.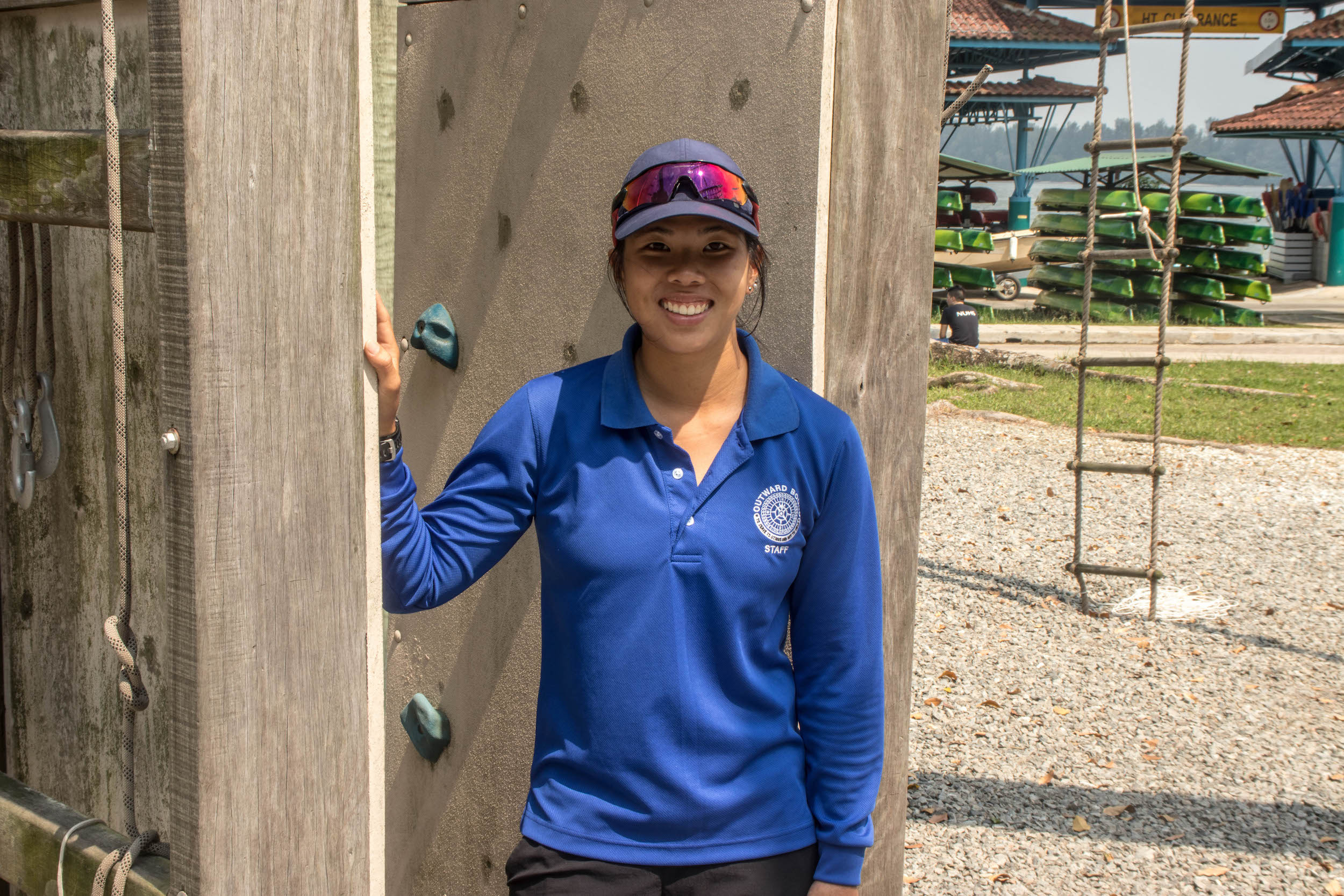 For him, looking at them broadening their perspectives and learning new things every day brings him a sort of fulfilment – a fulfilment that Si Han, a fresh instructor herself, concurs with.
Recounting her first experience interacting with a "problem" student, she remembers how amazed she was witnessing his change.
"He brought in contraband cigarettes, and all kinds of illegal stuff," Si Han shared. "But after figuring out his background and understanding his position, it became easier to guide him to the right path."

"He became one of the best leaders of his watch."
It's apparent that these instructors don't stay in OBS just for the tranquil surroundings and the brilliant sunshine – more than that, there's a greater purpose that they believe in. In nurturing these kids, they're shaping the next generation to look beyond their horizons.

Sun, Sea, and Sanctuary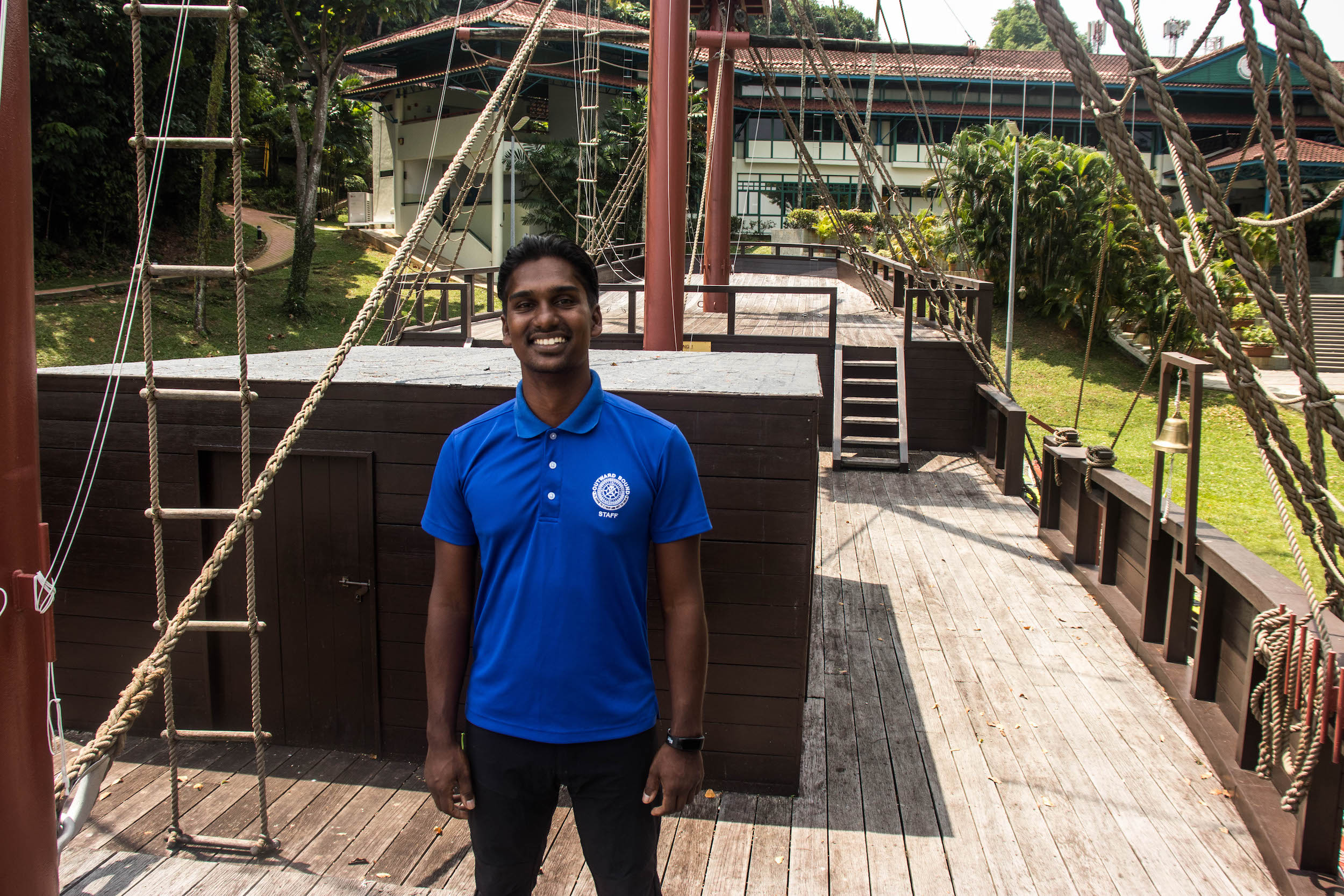 "Our family and friends are definitely understanding," Thiagu shares. "But for me, it's clear-cut. When I step out of Pulau Ubin, it's only family and friends – no work at all. I can't bring work home anyway!"
Pulau Ubin life has its benefits – besides the blue skies and sea breeze, the instructors here are all closer to nature, a benefit that an outdoor lover like Si Han definitely loves.

"You can definitely see a lot more stars, and I'm not confined by four walls. It's an environment that's a bit more rustic."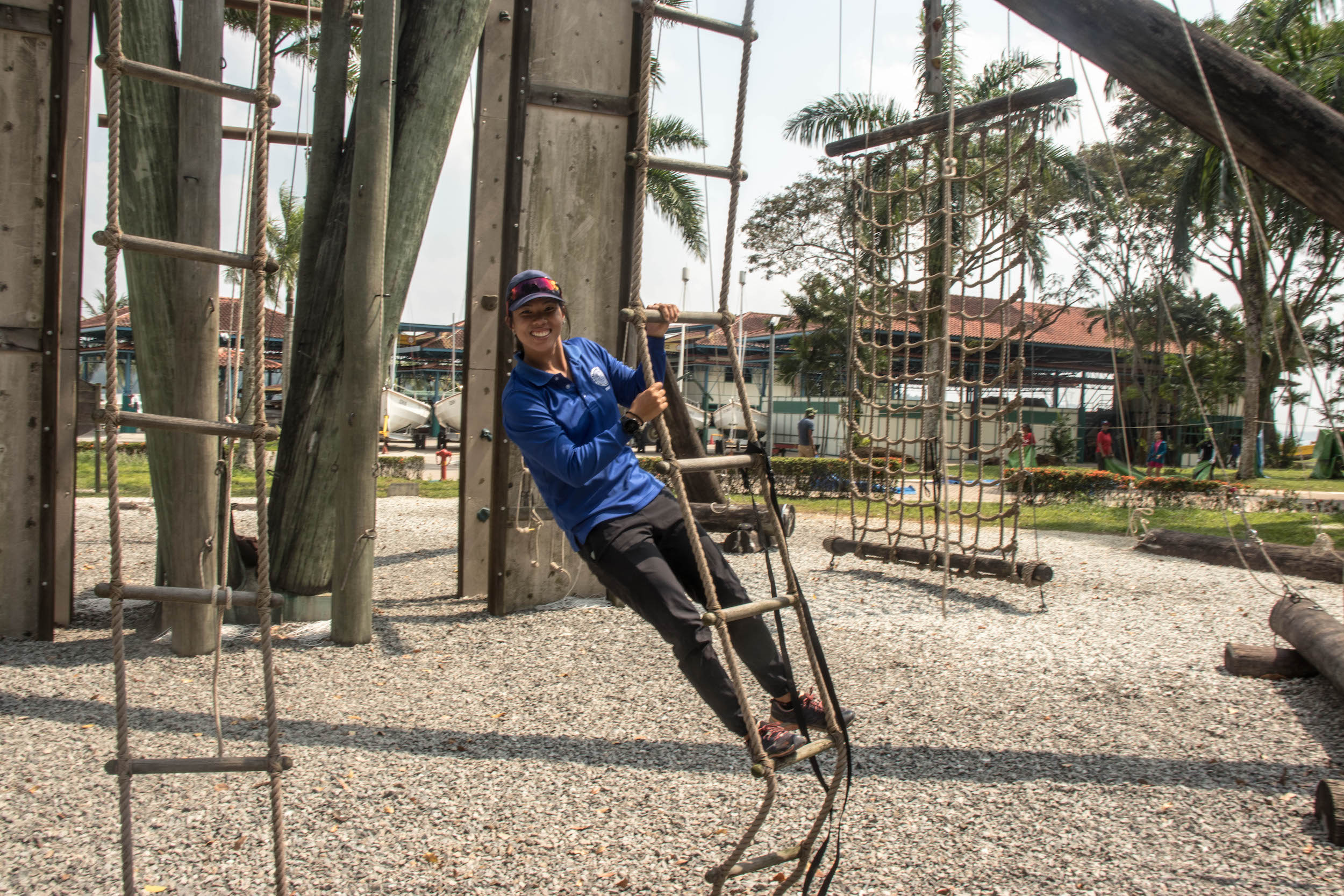 From the accommodation to the food, everything is provided for by the management at OBS. Taking a tour of their facilities, I check out the bunk beds in their dormitory, and taste the meals provided by OBS. Fried chicken, who would've thought?

"They do change it up once in a while," says Thiagu. "But if we want to cook, we can. Sometimes we take turns – the other day my friend just whipped up pasta in the field!"
Describing Pulau Ubin as a sanctuary, Thiagu shares how he doesn't get affected by the outside world when he's on the island. As a small community of people working together, he feels very much at peace.

"I don't really know what's happening in Singapore until I go back!" Thiagu jokes.

A Family Away from Home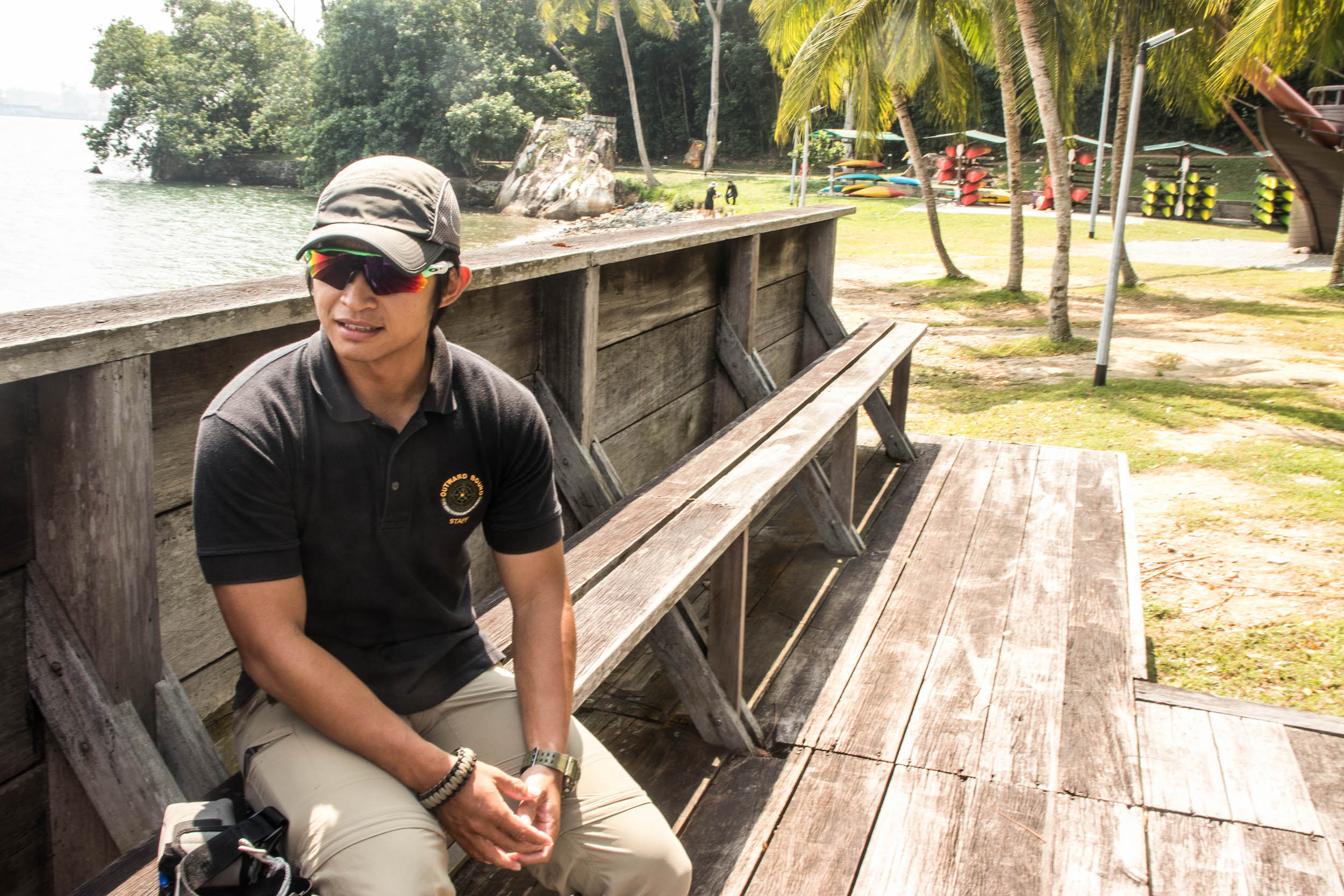 "It's like NS without the regimentation!" jokes Shafiq.

Referring to the two years of compulsory National Service all Singaporean males have to go through, both Shafiq and Thiagu appreciate how the camaraderie and brotherhood they experience in OBS is very similar to that.

"There are small little things that we do for each other, it's really like a family here." shares Thiagu.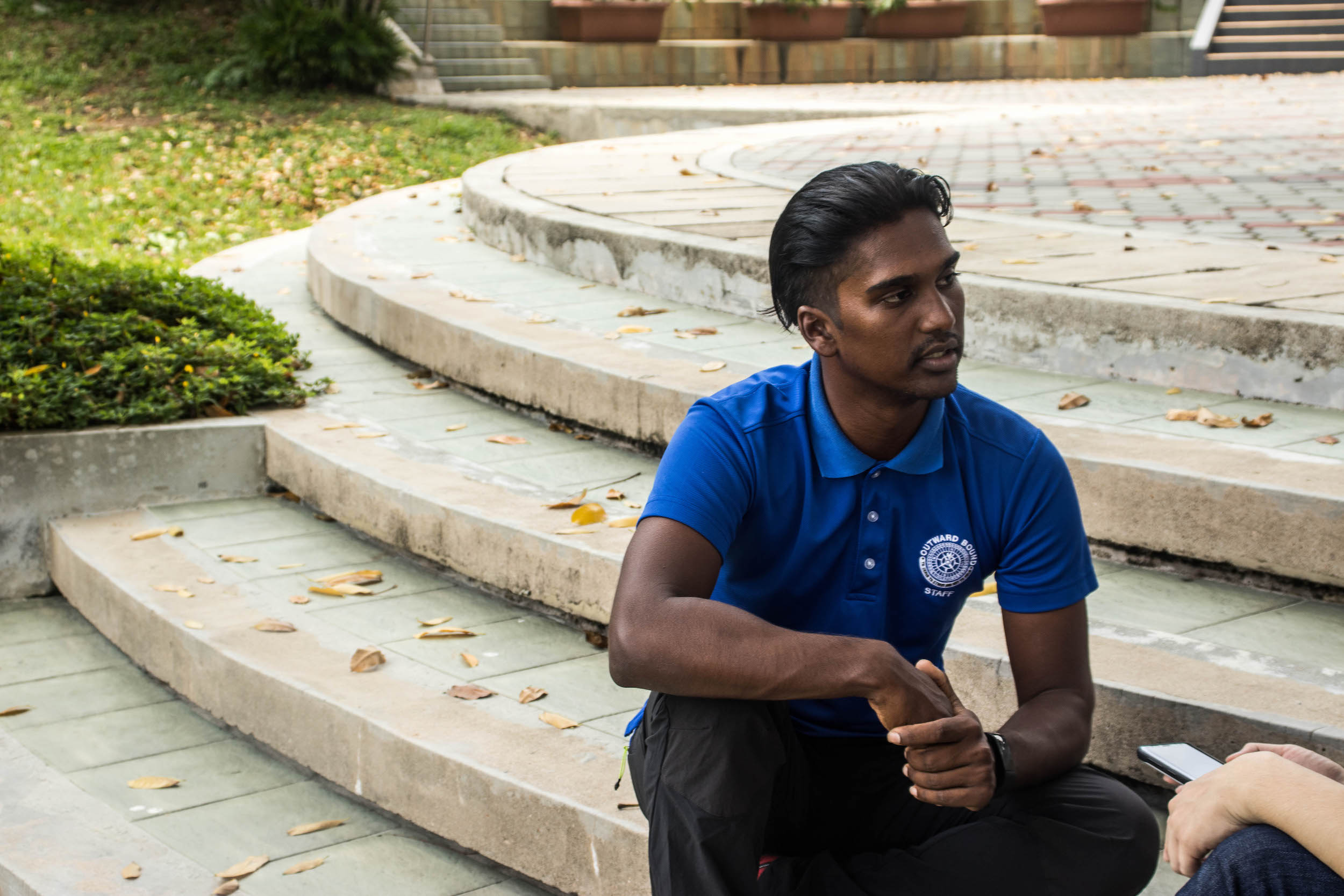 "Be it buying breakfast, doing office work for each other, even cooking – we do things without expecting something in return. It's a genuine connection that's very unique here."
Si Han experiences the same tender loving care too. As instructors, they are responsible for the setting up and tearing down of equipment – which can start early and end late.
Imagine her surprise and gratitude when she goes back at 12am, realising that everything's packed up, good as new.
"It's moments like these that are really heart-warming," she shares. "No one really says it's one of them. But you know one of them helped you."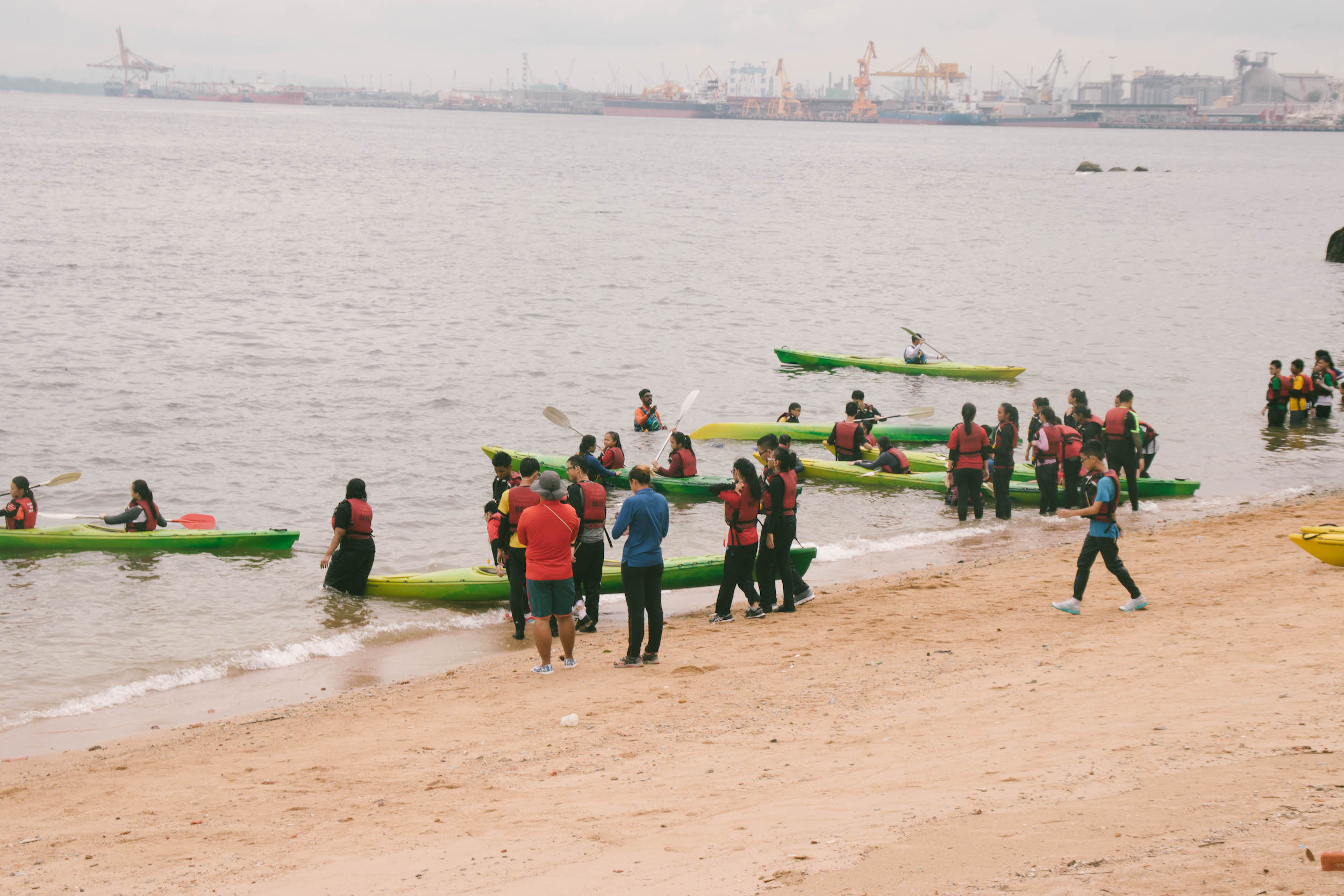 This spirit of helping others definitely manifests itself in all three of them. Hoping to help the new batch of instructors, they aim to encourage a culture of openness and care, where they can support each other and give back to society as one.
As Shafiq says, "Everyone here really cares for one another. It's truly a family away from home."

__
Always wanted to be part of the Outward Bound Singapore team? It's your chance to learn how you can enter their world and work alongside these inspirational folks at OBS Briefing Night 2018. Hurry to RSVP here before spots run out!