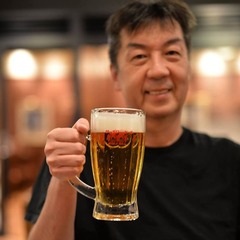 Software Engineer

Shibuya, Tokyo

Joined on 2012/01/30
Sign up to view full profile
Self introduction
2017年、定年退職し、再雇用されたソフトウェア開発者。2018年60歳を迎える。

現在、IBM Watson Health 開発でAudit Platform開発・導入チームのリーダーを担当。Audit Platformは、監査ログなどの収集・管理を行うシステム。システム導入のスケジュールなどの管理に従事。

ウェブ開発ツールの開発マネージャーも担当。ウェブ開発ツールは、Eclipseベースで、HTML・JSPエディター、ウェブサイト作成ツールなどを出荷。また、コンサルタントとして、Rational Team Concert (RTC) の導入、Agile transformationの支援を実施。コンシューマー向けアプリの経験もあり、「デジカメの達人」という画像管理・処理アプリの開発を行う。

昔からプログラミング言語が好きで、暇を見ては、新しいプログラミング言語を試しています。

開発チームの一員になり、一緒に世界に通用するソフトウェアを開発したい。

I retired from IBM last year and was rehired. I'm going to be 60 this year.

Currently, I'm at IBM Watson Health Development and the team lead for Platform Audit services that develop and deploy the auditing platform. The auditing platform is a system for gathering and archiving logs that contain Personal Health Information (PHI) data.

I was a development manager for the web tools development team. The web tools that I shipped were an HTML/JSP editor, web site development tool and others. As a consultant, I was involved in the deployment of Rational Team Concert (RTC) and in the enablement of agile transformation. I also have consumer application development experience. I developed "DEJIKAME NO TATSUJIN", a photo managing and editing tool for consumers.

I always liked programming languages. In my spare time, I try out new programming languages for fun.


I would like to join a development team and create a world class software system!
Work experience
Software Engineer

2018-10 -

シニア・ソフトウェア・エンジニア、ソフトウェア開発研究所

*Dojo Mobile Toolkit開発チームのリーダー
*PureApplication Software/SystemのSoftLayer (IBM クラウド) への導入支援
*IoT for Automotive開発チームにおいてシステムテストおよび開発プロセスに従事
*Watson Health開発チームにおいて監査ログ管理システムの開発チームのリーダー

2011 - 2018-09

シニア・マネージング・コンサルタント、Rational サービス

Agile transformationコンサルタントとしてテスト駆動開発の推進およびRational Team Concert (アジャイルソフトウェア開発環境)の導入支援などに従事。

2008 - 2011

開発マネージャー、ソフトウェア開発研究所

一連のウェブ開発ツールの開発チームの開発マネージャーを担当。IBM Rational Application Developer Page Designer (HTML エディタ), Web Site Designer (ウェブサイト作成ツール) およびPortal Designer (ポータルサイト作成ツール) を出荷。「Tiles template system」の静的HTML版を設計し、Page Designerと共に出荷。

2003 - 2007

スタッフ・ソフトウェア・エンジニア、ソフトウェア開発研究所

「デジカメの達人」は、コンシューマー向けの画像管理・処理ソフトウェア。「アルバム・エクスプローラー」というコンポーネントの設計・実装を行い、チームリーダーとしてこの製品を出荷に導く。

1993 - 2003

スタッフ・リサーチャー、東京基礎研究所

COB (C with Objects)は、IBM版のCを基にしたオブジェクト指向言語。変列処理が記述可能なConcurrent COBの設計・実装を担当。

1983 - 1993

スタッフ・ソフトウェア・エンジニア、オースチン開発研究所

AIXは、IBM版のUnix OS。日本語(Double Byte Character Set)が扱えるAIXのアーキテクトとして2年間米国オースチン開発研究所に赴任。DBCSのスペック作成、ベンダー管理などを担当。

1986 - 1987
Education
PhD, Computation

Thesis title: The Formal Semantics of a Concurrent Translation Language

1986

MSc, Computation

Thesis title: Translation of an Information Retrieval Language

1980

Bsc, Computation

Thesis title: Design and Implementation of a Library System for Concurrent Pascal

1979
Languages
English

Native

Japanese

Native
Tools used
Recommendations
No recommendations