打工仔急救小隊-powered by Wantedly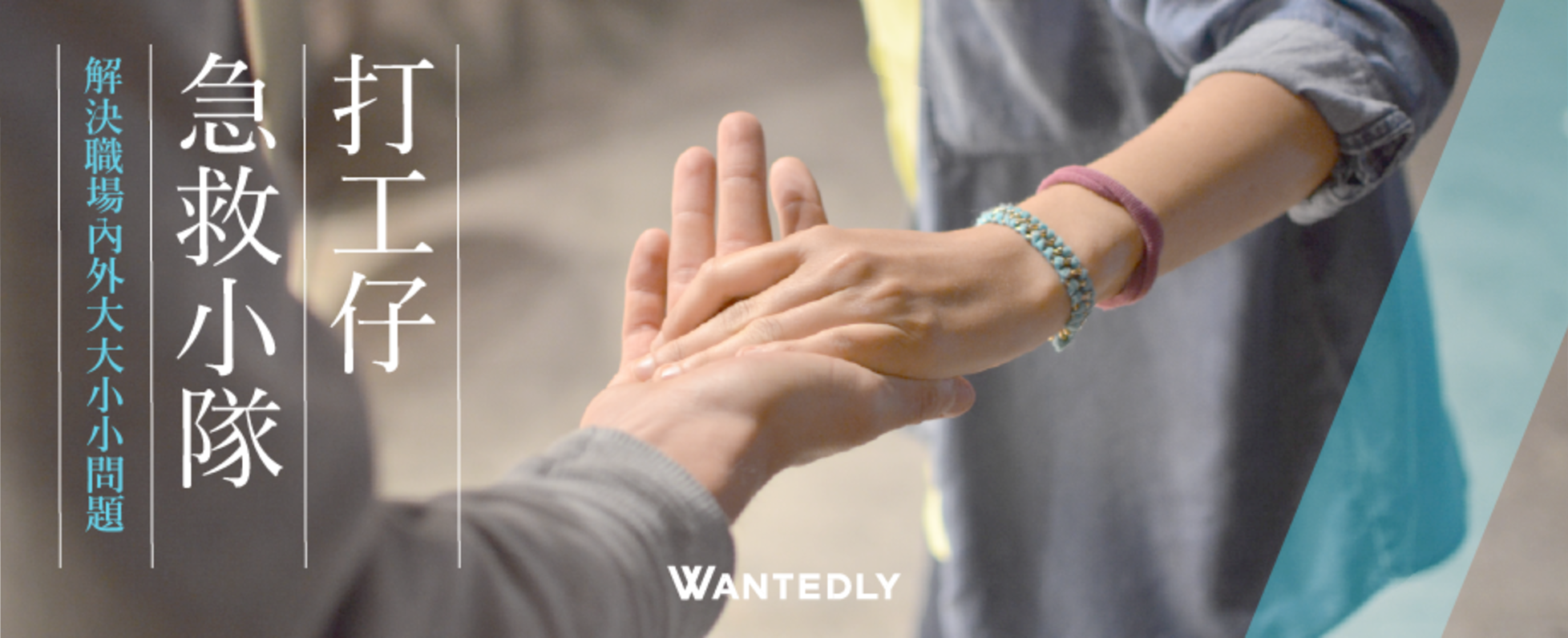 Meetup
2020.Jul.15
Wed
04:00 ~
at Garage Society Sheung Wan 25F, 2-12 Queen's Road West, Hong Kong
I'm a wantedly consultant and I'm here to answer any inquires users may have about our platform.

My responsibilities include ensuring that all Wantedly users have the best experience possible and are able to receive support to help find their dream team! This also includes engaging with users a...

This is Daniel Ng from Hong Kong trying to live his life while not losing "bits" of his own.

Hi! Thanks for your reading my resume. Here is my online portfolio: fatelostudio.com . I mainly working with multimedia works such as illustration, graphic design, web/mobile app design, 2D animation, motion graphic and so on. I love creative something on my own with others and try new things. An...
為咗令大家更加容易搵工,又可以畀大家問吓關於搵工、轉工、見工、甚至係辭工嘅問題,Wantedly今次決定化身「急救小隊」,定期send啲新job posts畀大家之餘,仲可以解決大家任何疑問,順便聆聽大家嘅意見!
【遊戲玩法】
真係簡單到冇得再簡單,只要你register咗呢個meetup,就可以即刻message我哋,講自己喺返工、搵工、轉工、辭工嘅大小問題、煩惱,簡單啲嚟講Wantedly就會成為你嘅「樹窿」。
除咗解答你嘅問題之餘,Wantedly仲想幫你搵到「工作嘅意義」,所以亦都準備咗一系列嘅內容同活動畀大家,只要你register咗之後,我哋就會keep住follow up㗎啦!
【時間】
6月22號 - 截止報名
6月29號 -【非正式人口普查】結果出爐(冇錯,呢個survey需要大家一齊去做㗎!)
7月15號 - 神秘活動(歡迎大家畀任何意見㗎~)
🔹期間Wantedly仲會定時send新job posts畀大家,等大家搵工都方便啲呀嘛~
🔹🔹由於Wantedly仲諗緊搞唔搞offline event好,例如啲Career Coaching或者Career Workshop之類,大家可唔可以畀少少意見?(register咗之後記得message我哋呀!)
利申:Wantedly最近仲喺Facebook開咗個private group,等大家隔空都可以聚埋一齊,交流吓搵工轉工嘅問題之餘,小編都會不時喺上面搞啲活動畀大家玩吓,有興趣就click下面條link join埋佢啦~
Location
Garage Society Sheung Wan 25F, 2-12 Queen's Road West, Hong Kong
Company info
Wantedly, Inc. (Hong Kong)
Founded on 2010/09
100 members
Garage Society Sheung Wan 25F, 2-12 Queen's Road West, Hong Kong
打工仔急救小隊-powered by Wantedly
2020.Jul.15
Wed
04:00 ~
at Garage Society Sheung Wan 25F, 2-12 Queen's Road West, Hong Kong