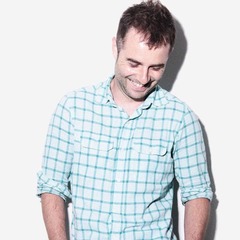 Oskar Diaz
何でもできるよ!
Go engineer

渋谷区

Joined on 2013/07/29
Sign up to view full profile
Self introduction
I'm a Go and Ruby guy who was a Java and PHP guy before. I can speak Spanish, English and Japanese.

I also have experience with UI using ES6, Slim, Haml or SASS with ease on a everyday basis. Recently mastered Vue and VueX for SPA, together with Rails shapes a great architecture for developing custom administration tools in no time. I'm a huge fan of UX and new trends.

Typical jack of all trades guy trying not to get stuck in the same technology too long, pretty much trying to keep the same pace as internet, pretty difficult task by the way.

Microservices oriented APIs interacting between each other and with Android / iOS apps and Web. Lots of servers to run and git repositories and pull requests to check!
Ambition
スペイン政府の奨学金を受けて、2001年、6ヶ月を東京で過ごしました。その後、変わった数年間を過ごし、いくつかの理由と多くの疑問を持って改めて渡日しました。

世界的に有名な空手道場の一つで2段を取得する機会、茶道を習う機会、よさこいを習う機会があった僕の新しい人生の毎日を存分に楽しんでいます。その他のことを習う機会もありましたが、恥ずかしくて言えません(言えたとしても信じられないでしょう)。

空手以外にも、スポーツ全般が好きです。東京マラソン2011も第一回富士山マラソン(2012年)も最後まで走りました。他にもカポエラ、サッカー、ボルダリング、水泳、自転車・・・体を動かせるものならなんでも試してみたいと思います!

この広すぎる東京の隅っこにほぼ7年間住んでみてから、日本人女性と結婚して、長男が生まれるのを待ちわびながら、やっと自分の居場所を見つけることができたと言えるようになりました。

自分自身は、特にプログラミングの面で新しいことを習ったり試したりするのが好きな、デザインセンスを持った働き者だと思っています。近年は特にPHP、Ruby on Rails、JavaとjQuery、jQueryMobile, VueJS / VueX を使ってウェブサイトの企画と開発を手がけてきたのですが、なんでも早く身につけることができると思います(必要なとき、早く忘れることもできます)。ですから、今までしてきたことと全く違うことに挑戦するのは少しも怖くありません。新しいテクノロジーや手法を知ったり、研究したりすることが楽しいと思います。

料理も好きです。友人と一緒に、月に一度スペイン語料理の教室を始めて以来、毎月の楽しみの一つになりました。スペイン直送の食べ物と飲み物を提供する「スペイン祭り」を、年に二回主催しています。

勉強したり、仕事したり、多くの失敗からできるだけいっぱい学んだり、運動したり、休んだり、友達と遊んだり、家族とのプライベートを楽しんだり・・・今の僕の生活に関しては何も足りないことがない気がします!
Projects
チケットストリートは「ライブ・エンターテイメントの感動を、全ての人に」というミッションのもと、コンサート、ライブ、演劇、スポーツなど、興行チケットの安全な取引を仲介しています

2014-8 - 2015-4

Stubhubのチームと一緒に働いてAPIを使ってhttp://stubhub.ticket.st/のサイトのデザインとUIと開発しました。Ruby on RailsとCoffeescriptとSASS (Foundation, responsive)とSlimを使用しました。

2014-7 - 2015-1
Portfolio
Yoitabitravel

2016-1

旅行会社サイト
Links
Languages
English

Professional

Spanish

Native

Japanese

Conversational
Awards
Best dad ever existed

2013
My interests
Career Opportunity, Networking, Workshop, Visiting Office
Recommendations
No recommendations